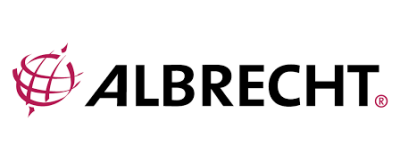 Albrecht Communications receiver User Manuals
The manuals from this brand are divided to the category below. You can easily find what you need in a few seconds.
Albrecht Communications receiver User Manuals

                                                    1 
                                            

                                                    Bedienungsanleitung AE 2200 KAM
Allgemeines:
Das ALBRECHT Handfunkgerät AE 2200 KAM ist ein CB-Funkgerät nach deutscher Norm,
umschaltbar für AM (12 Kanäle) und FM (40 Kanäle).
Entsprechend den neuen Vorschriften des Bundesministeriums für Post und Telekommunikation
sind ab 1.1.1996 alle Kombigeräte, die AM und FM enthalten, anmelde- und gebührenpflichtig.
Somit müssen Sie auch Ihr AE 2200 KAM bei der zuständigen Außenstelle des BAPT anmelden.
(Anschriften finden Sie im Telefonbuch aller größeren Städte,...
                                            

                                                    1 Benutzerinformationen
AE 2380
(80 Kanäle FM - 12 Kanäle AM)
AE 2380 FM
(40 Kanäle FM)
CB-Handfunkgeräte
Albrecht Electronic GmbH
Dovenkamp 11
D-22952 Lütjensee
http://www.albrecht-online.de 
                                            

                                                    Bedienungsanleitung
Albrecht AE 2850
Handsprechfunkgerät
Allgemeines
Das Handsprechfunkgerät AE 2850 ist ein anmelde- und gebührenfreies CB-Funkgerät
für den Betrieb auf 40 Kanälen FM nach der Europanorm ETS 300 135.
Es verfügt über Anschlußbuchsen für:
· Externe Antenne (über TNC-Steckbuchse)
· Externes Lautsprechermikrofon oder
· getrenntes Mikrofon und Lautsprecher/Ohrhörer
· Kombi-Lade-und DC-Buchse
Das Batteriefach ist abnehmbar und kann mit maximal 10 Stück Mignon-Batterien oder...
                                            

                                                    1 ALBRECHT
AE100T
500-Channel Programmable Scanner
OWNER'S MANUAL 
                                            

                                                    1 
                                            

                                                    1 
                                            

                                                    1 
                                            

                                                    1