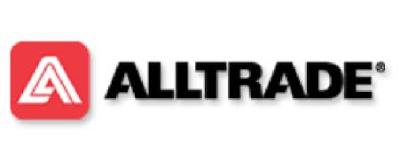 AllTrade Jack User Manuals
The manuals from this brand are divided to the category below. You can easily find what you need in a few seconds.
AllTrade Jack User Manuals

                                                    Meets ANSI/ASME PALD-2003 Safety Standard
Please retain these instructions for future reference.
If you encounter any problems or difficulties please do not return this jack to the store.  
Please contact our toll free customer service department at:
1-800-423-3598
1-310-522-9008 (California only)
1-310-522-9066 Fax
Cumple con las Normas de Seguridad ANSI/ASME PALD-2003
Por favor, guarde estas instrucciones para que le sirvan de referencia en el futuro.
Si usted se encuentra con algún problema o...
                                            

                                                    No. Description1 Main Frame2 Front Wheel3 Flat Washer4 Axle Clip5 Caster Axle  Clip6 Rear Caster7 Caster Axle8 Caster Bracket9 Bearing Assembly10 Washer11 Hex Nut12 Rear Frame Bolt13 Washer14 Hex Nut15 Pump Roller16 Pump Roller Axle17 Yoke18 Handle/Yoke Bolt19 Upper Handle20 Handle Bolt21 Lower Handle22 Power Unit Bolt23 Washer24 Power Unit25 Ram Pin26 Inspection Plate27 Ram Block28 Return Spring29 Linkage Washer30 Inspection Plate Screws31 Washer32 Yoke Bolt33 Lifting Arm Assembly34 Lifting Arm  Pin35...