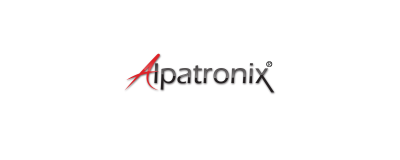 Alpatronix Phone Case User Manuals
The manuals from this brand are divided to the category below. You can easily find what you need in a few seconds.
Alpatronix Phone Case User Manuals

                                                    Illustrations:How to Use
Oparating Guide Accessories
LED Indicators
Product Details: Specications
BX112
Battery Charging Case
for iPhone 5
Stylish and slim case, designed for Apple iPhone 5.
Able to give your iPhone 5 up to 100% more charge (1 
additional charge).
Creative design:  works with all functions of the iPhone 5 
without having to take your phone out of the case.  You 
can sync your phone, as well as charge both your iPhone 
and the battery case together without having to take your 
iPhone...
                                            

                                                    InstallationLED indicators
Installing
Illustration
Hole for speaker Slide nger/coin here to
remove bumper LED 
Indicator
Power Button
Kickstand
Micro USB
Charging Port
Lightning Connector
Full Accessibility to 
Buttons & CameraChangeable 
Frame
æ ç
é
è
Installing: Remove the bumper and place the iPhone into the battery case\
.
Install the bumper on top in the correct orientation and snap into place\
 on all
sides.
Uninstalling: Slide your nger in the bezel on the bottom side of the\
 case and
gently...