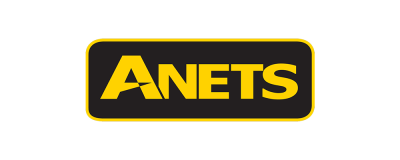 Anetsberger Brothers Other User Manuals
The manuals from this brand are divided to the category below. You can easily find what you need in a few seconds.
Anetsberger Brothers Other User Manuals

                                                    L22-322 Rev 204/11/12
,03257$17)25)8785(5()(5(1&(
3OHDVHFRPSOHWHWKLVLQIRUPDWLRQDQGUHWDLQWKLVPDQXDO 
IRUWKHOLIHRIWKHHTXLSPHQW 
0 
6 
,03257$17)25)8785(5()(5(1&(
3OHDVHFRPSOHWHWKLVLQIRUPDWLRQDQGUHWDLQWKLVPDQXDO 
IRUWKHOLIHRIWKHHTXLSPHQW 
0 
6 

Service Manual
Covering
Anets
Compact Pasta Control
P/N# 60143706  
                                            

                                                    Anets 14" Pasta Pro 
 
 
The Anets Pasta Pro Is A 
Safe, Simple Way To 
Make Perfectly Cooked 
Pasta 
Anets offers a safe, consistent and easy 
way to make traditional pasta. This 
self-contained system eliminates 
handling heavy pots and hot water. 
Quick, efficient heating system brings 
fresh water to a boil in less than 10 
minutes. Super sensitive thermostat 
accurately controls the temperature 
from a soft simmer to a hard boil. 
Cook more than just pasta, blanch 
vegetables, boil seafood or reheat...
                                            

                                                    GPC-14/18/20 
PASTA COOKER 
 
GPC PASTA PRO 
 
INSTALLATION & USER OPERATION MANUAL 
 
 
 
 
 
 
 
 
 
 
 
 
 
 
 
 
 
GPC-18 shown with optional rinse station. 
 
 
 
 
 
 
 
 
 
 
 
 
 
 
 
 
 
 
KEEP THIS MANUAL IN A CONVENIENT LOCATION FOR FUTURE REFERENCE. 
 
Anets, Inc  PO Box 501, Concord, NH  03302-0501 
Tel: 603-225-6684  Fax: 603-225-5231
 
L20-345 Rev 3
NOTICE! 
After installation of your equipment, immediately contact your local gas supplier to 
obtain information as to what action to take in...
                                            

                                                    Anets 18" Pasta Pro 
 
 
Consistent Pasta, Batch 
After Batch, With The 
Anets Pasta Pro
 
Use the Pasta Pro to batch cook, cook 
to order, or reheat pasta or any product 
cooked in water. Precise controls 
regulate the boil for perfectly cooked 
product.  Unique "Power Burst" feature 
controls the BTU input at the flip of a 
switch. Rapid boil or quick reheat with 
the full 150,000 BTU input or reduce to 
75,000 BTU to maintain a gentle 
simmer or re-heat temperature. Control 
cook times with optional...
                                            

                                                    Item No.
AnetsTwo Burner Hot Plate
Model HP-2
20,000 BTUH Burners
Keep Up With The
Demands Of A Busy
Kitchen
The heavy duty open burners provide
the heat necessary to keep up with
your busy kitchen.  Manually
controlled 20,000 BTUH burners offer
precise control of the flame.  Rugged
grids accommodate heavy stock pots
or small frying pans.  Styled and sized
to meet any space requirements, this
hot plate is custom matched to the
Anets GoldenGrill
™series of Grills
STANDARD  FEATURES
Heavy duty cast iron...
                                            

                                                    Double Your Broiler
Production With The
Anets Over-Under
Broiler
Save up to 50% in fuel costs using one
set of burners for two broiling
operations, char-broil on upper grid
section, infra-red broil on roll-out
lower grid section.  Each grid can be
adjusted to five different broiling levels.
Control flare-ups with the Anets Flame-
Flare Control.  Flame-Flare Control
provides a controlled, uniform supply
of fresh heated air above each burner
and across the entire broiling area to
minimize flare-up and assure...