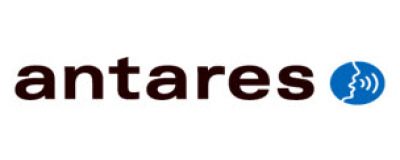 Antares User Manuals
The manuals from this brand are divided to the category below. You can easily find what you need in a few seconds.
Antares User Manuals
                                                    Updating, Editing and Creating
Auto-Motion™ Patterns
This document provides instructions for updating, editing and creating your own 
Auto-Motion patterns.
Auto-Tune EFX 3 Auto-Motion patterns are contained in a file entitled "Patterns.xml" 
in a standard format called MusicXML. This file can be edited by any application that 
can open and write MusicXML files. A list of MusicXML-aware applications can be 
found here:
http://www.musicxml.com/software/
If you dont already have a MusicXML-aware application,...
                                            
                                                    00-vi AT3 man layout RGB03/05/2001, 1:30 pm 1 
                                            
                                                    
Owner's Manual
Auto-Tune 5
Pitch Correcting Plug-in 
                                            
                                                    Owner's Manual
Auto-Tune
®
 7
World Standard Profe\f\fional  
Pitch and Ti\be Correction 
                                            
                                                    Owner's Manual
World Standard Professional 
Pitch and Time Correction
Auto-Tune 8 
                                            
                                                    Owner's Manual
Real-Time Auto-Tune Vocal Effect, 
\fitch Correction an\b Auto-MotionTM 
Vocal \fattern Generation
® 
                                            
                                                    Owner's Manual Real-Time Auto-Tune 
Pitch Correction,  
Vocal Effect and
Auto-Motion
™ Vocal   
Pattern Generation
Auto-Tune   
EFX  3 
                                            
                                                    Owner's Manual
Real-Time Auto-Tune Vocal Effect 
and \fitch Correctin\b \flu\b-in  
                                            
                                                    Auto-Tune reborn!
Owner's Manual
Pitch Correcting Plug-in  
                                            
                                                    1
Auto-Tune
®
 Live
Ultra Low Latency Pitch Correction 
and A\fto-T\fne Vocal \bffect
Owner's Manua\f 
                                            
                                                     
Auto-Tune UserÕs Manual
 
i
 
Auto-Tune
 
User Õs Manual
 
tm
 
Intonation Correcting Plug-In 
                                            
                                                    Owner's Manual
v1.1 11 March 2008
AVOX 2
Antares Vocal Toolkit 
                                            
                                                    Owner's Manual
Antares Vocal Toolkit
AVOX  4