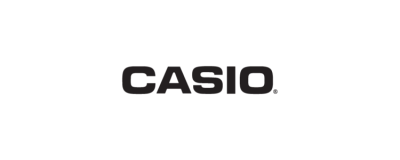 Casio Clock User Manuals
The manuals from this brand are divided to the category below. You can easily find what you need in a few seconds.
Casio Clock User Manuals

                                                    Operation Guide DQD110/120B
1
MA0410-EA
WAVE DEMO
SIG SET RESET
ALARM SETMAX/MINMAX/MIN
ALARM SET
SIGSETRESET
WAVE DEMO
SN
OOZE
ON
OFF

DEMO
WAV E
SIGNAL ON/OFF SETRESET
ALARM SETMAX/MIN
ON
OFF
SNOOZE
MAX/MIN
ALARM SET

DEMO
WAV E
SIGNAL ON/OFFSET RESET
ILLUSTRA TION
•A sticker is affixed to the glass of this clock when you purchase it. Be sure to remove\
 the sticker before using the 
clock.
• Depending on its model number, the configuration of your clock may differ somewhat from that shown in the...
                                            

                                                    Module No.  3410
GW-9400 Quick  Ope ra tion Guid e
Master of G RANGEMAN
Timekeeping Mode
D
Reception Mode
World Time Mode
Alarm Mode
Timer Mode
Sunrise/Sun set Mod e
Stopwatch Mode
Memory C onr mation Mod e
D
DDD
DDD
D
Important!
Holdi ng  d ow n             i n  a n y m ode  re tu rn s t he  d is p la y t o  t he 
Time ke e p in g  M od e.D
First tough Triple Sensor-equipped G-SHOCK survival watch!
D ir e ct m easu re m ent buttons  enabling 
1 -pu sh  m easu re m ent  
V aried aler t s ounds  t o conrm...