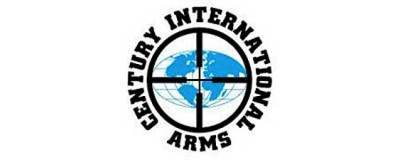 Century international arms Firearms User Manuals
The manuals from this brand are divided to the category below. You can easily find what you need in a few seconds.
Century international arms Firearms User Manuals

                                                    INSTRUCTION MANUAL FOR 
12 GAUGE OVER & UNDER
SHOTGUN 
                                            

                                                    Centurion 99 Sporter
And
Centurion 2000 Sporter
Cal. .308 Win.
Instruction Manual 
                                            

                                                    12 Gauge Pump Shotgun
Instructional Manual 
                                            

                                                    Phantom 12 Ga. Shotgun
Instructional Manual
Distributed by
:
CENTURY
INTERNATIONAL
ARMS INC. 
                                            

                                                    Shooters Arms Mfg. (SAM), Inc.
Safety & Instructional Manual
236 Bryce Blvd.
Georgia, VT 05454
Toll Free: 1-800-527-1252
Email: [email protected]
Distributed by:
shooters1.qxd  10/11/2001  10:55 AM  Page 1 
                                            

                                                    
SAR Semi-Automatic Rifle 
SAR 1 Cal. 7.62x39mm 
SAR 2 Cal. 5.45x39mm 
SAR 3 Cal. 5.56 NATO (.223) 
OPERATIONAL MANUAL 
 
Manufactured In Romania 
This manual is for informational purposes only. All repairs and, or, 
adjustments should be made by a qualified gunsmith.  
The owner of this firearm is responsible for its safe use and storage.