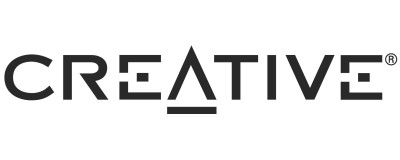 Creative Speaker User Manuals
The manuals from this brand are divided to the category below. You can easily find what you need in a few seconds.
Creative Speaker User Manuals
                                                    July
© 2004. Creative Technology Ltd. All rights reserved. The Creative logo, I-Trigue and
MuVo are either registered trademarks or trademarks of Creative Technology Ltd. 
in the United States and other countries. All other logos, brand or product names 
are trademarks or registered trademarks of their respective holders and are hereby
recognised as such. All specifications are subject to change without notice. Use of this
product is subject to a limited warranty. Actual contents may differ slightly from...
                                            
                                                    OPEN
  Quick Start Guide 
 Démarrage rapide 
 Schnellstart 
  Guida Quick Start 
 Guía de 
Instalación rápida
  Snel aan de slag 
 Início Rápido
 Lynstart 
 Pikaohje 
 Snabbstart 
 Lynstart
 Krátky Úvod
 Szybki start
 Ía÷aëüíûå 
ñâåäåíèÿ ïî 
óñòaíîâêå
 Gyorskalauz
D3 CLE 170504i.qxd  5/17/04  2:22 PM  Page 1