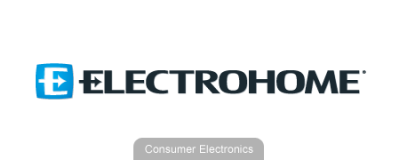 Electrohome Clock Radio User Manuals
The manuals from this brand are divided to the category below. You can easily find what you need in a few seconds.
Electrohome Clock Radio User Manuals

                                                    User Manual 
Guide de l'utilisateur 
SelfSet
™ Clock Radio with Dual Alarm
Radio- réveil SelfSet™ avec double alarme EAAC601
electrohome.com/support
Thank you for your purchase of this Electrohome product. Please read this instruction manual carefully before 
using product to ensure proper use. Keep this manual in a safe place for future reference.
Merci d'avoir fait l'achat de cet appareil Electrohome . Veuillez lire le présent guide attentivement avant de 
faire fonctionner l'appareil pour vous assurer...