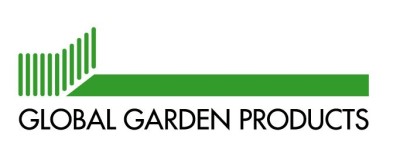 GGP Italy SPA Lawn and Garden User Manuals
The manuals from this brand are divided to the category below. You can easily find what you need in a few seconds.
GGP Italy SPA Lawn and Garden User Manuals
                                                    Kantskärare - BRUKSANVISNING
VARNING: Läs igenom hela detta häfte innan du använder
maskinen.
Reunaleikkuri - KÄYTTÖOHJEET
VAROITUS:
lue käyttöopas huolellisesti ennen koneen käyttöä.
Bærbar kantklipper - BRUGSANVISNING
ADVARSEL: Læs instruktionsbogen omhyggeligt igennem, før du tager
denne maskine i brug.
Kantklipper - INSTRUKSJONSBOK
ADVARSEL: Les denne bruksanvisningen nøye før du bruker
maskinen.
Ořezávač okrajů trávníku - NÁVOD K POUŽITÍ
POZOR: Před použitím stroje si pozorně přečtěte tento návod
k...
                                            
                                                    1
I
Hedge trimming deviceGB
Dispositif taille-haiesF
HeckenscherenaufsatzD
Dispositivo cortasetosE
NL
P
GR
TU
HäcksaxSE
FIN
HækkeklipperDK
HekksaksNO
Plotové nůžkyCZ
Kosiarka do żywopłotówPL
Škarje za živo mejoSLO
Шпалерные
ножницыRU
Trimer za živicuCR
Per la vostra sicurezza!
For your safety!
Pour votre sécurité!
Für ihre Sicherheit!
Para su seguridad!
Voor uw veiligheid!
Para a sua segurança!
°È· ÙËÓ ·ÛÊ¿ÏÂÈ¿ Û·˜!
Sizin emniyetiniz için!För din säkerhet!
Turvallisuutesi vuoksi!
Sikkerhedsforskrifter...
                                            
                                                    GGP ITALYSPA
Via del Lavoro, 6
I-31033 Castelfranco Veneto (TV) ITALY
Type C 350
C 390
H 350171505329/1
TONDEUSE- MANUEL D'UTILISATION
LAWN MOWER- OPERATOR'S MANUAL
RASENMÄHER- GEBRAUCHSANWEISUNG
RASAERBA- MANUALE DI ISTRUZIONI
GAZONMAAIER- GEBRUIKERSHANDLEIDING
CORTADORA DE PASTO- MANUAL DE INSTRUCCIONES
RELVADEIRA- MANUAL DE INSTRUÇÕES
ç√√∫√¶∆π∫√- √¢∏°π∂™ Ã∏™∏™
ÇIM BIÇME MAKINESI - KULLANIM KILAVUZU
КОСАЧКА ЗА ТРЕВА- УПАТСТВА ЗА УПОТРЕБА
GRESSKLIPPER - INSTRUKSJONSBOK
GRÄSKLIPPARE - BRUKSANVISNING...
                                            
                                                    FRENITNLTONDEUSE AUTOPORTÉE
LAWN-TRACTOR
RASENTRAKTOR
TRATTORINO RASAERBA
ZITMAAIER
GEBRUIKERSHANDLEIDING MANUALE DI ISTRUZIONI
71505034/4
GEBRAUCHSANWEISUNG
DEOPERATOR'S MANUAL MANUEL D'UTILISATION
Realizzazione: EDIPROM / bergamo   -   PRINTED IN ITALY
GGP ITALY 
SPA
 • Via del Lavoro, 6 • I-31033 Castelfranco Veneto (TV) ITALY
 
                                            
                                                    FRENITNLTONDEUSE AUTOPORTÉE
LAWN-TRACTOR
RASENTRAKTOR
TRATTORINO RASAERBA
ZITMAAIER
GEBRUIKERSHANDLEIDING MANUALE DI ISTRUZIONI
71505034/4
GEBRAUCHSANWEISUNG
DEOPERATOR'S MANUAL MANUEL D'UTILISATION
Realizzazione: EDIPROM / bergamo   -   PRINTED IN ITALY
GGP ITALY 
SPA
 • Via del Lavoro, 6 • I-31033 Castelfranco Veneto (TV) ITALY
 
                                            
                                                    FRENITNLTONDEUSE AUTOPORTÉE
LAWN-TRACTOR
RASENTRAKTOR
TRATTORINO RASAERBA
ZITMAAIER
GEBRUIKERSHANDLEIDING MANUALE DI ISTRUZIONI
71505034/4
GEBRAUCHSANWEISUNG
DEOPERATOR'S MANUAL MANUEL D'UTILISATION
Realizzazione: EDIPROM / bergamo   -   PRINTED IN ITALY
GGP ITALY 
SPA
 • Via del Lavoro, 6 • I-31033 Castelfranco Veneto (TV) ITALY
 
                                            
                                                    FRENITNLTONDEUSE AUTOPORTÉE
LAWN-TRACTOR
RASENTRAKTOR
TRATTORINO RASAERBA
ZITMAAIER
GEBRUIKERSHANDLEIDING MANUALE DI ISTRUZIONI
71505034/4
GEBRAUCHSANWEISUNG
DEOPERATOR'S MANUAL MANUEL D'UTILISATION
Realizzazione: EDIPROM / bergamo   -   PRINTED IN ITALY
GGP ITALY 
SPA
 • Via del Lavoro, 6 • I-31033 Castelfranco Veneto (TV) ITALY
 
                                            
                                                    FRENITNLTONDEUSE AUTOPORTÉE
LAWN-TRACTOR
RASENTRAKTOR
TRATTORINO RASAERBA
ZITMAAIER
GEBRUIKERSHANDLEIDING MANUALE DI ISTRUZIONI
71505034/4
GEBRAUCHSANWEISUNG
DEOPERATOR'S MANUAL MANUEL D'UTILISATION
Realizzazione: EDIPROM / bergamo   -   PRINTED IN ITALY
GGP ITALY 
SPA
 • Via del Lavoro, 6 • I-31033 Castelfranco Veneto (TV) ITALY
 
                                            
                                                    FRENITNLTONDEUSE AUTOPORTÉE
LAWN-TRACTOR
RASENTRAKTOR
TRATTORINO RASAERBA
ZITMAAIER
GEBRUIKERSHANDLEIDING MANUALE DI ISTRUZIONI
71505034/4
GEBRAUCHSANWEISUNG
DEOPERATOR'S MANUAL MANUEL D'UTILISATION
Realizzazione: EDIPROM / bergamo   -   PRINTED IN ITALY
GGP ITALY 
SPA
 • Via del Lavoro, 6 • I-31033 Castelfranco Veneto (TV) ITALY
 
                                            
                                                    FRENITNLTONDEUSE AUTOPORTÉE
LAWN-TRACTOR
RASENTRAKTOR
TRATTORINO RASAERBA
ZITMAAIER
GEBRUIKERSHANDLEIDING MANUALE DI ISTRUZIONI
71505034/4
GEBRAUCHSANWEISUNG
DEOPERATOR'S MANUAL MANUEL D'UTILISATION
Realizzazione: EDIPROM / bergamo   -   PRINTED IN ITALY
GGP ITALY 
SPA
 • Via del Lavoro, 6 • I-31033 Castelfranco Veneto (TV) ITALY
 
                                            
                                                    FRENITNLTONDEUSE AUTOPORTÉE
LAWN-TRACTOR
RASENTRAKTOR
TRATTORINO RASAERBA
ZITMAAIER
GEBRUIKERSHANDLEIDING MANUALE DI ISTRUZIONI
71505034/4
GEBRAUCHSANWEISUNG
DEOPERATOR'S MANUAL MANUEL D'UTILISATION
Realizzazione: EDIPROM / bergamo   -   PRINTED IN ITALY
GGP ITALY 
SPA
 • Via del Lavoro, 6 • I-31033 Castelfranco Veneto (TV) ITALY
 
                                            
                                                    FRENITNLTONDEUSE AUTOPORTÉE
LAWN-TRACTOR
RASENTRAKTOR
TRATTORINO RASAERBA
ZITMAAIER
GEBRUIKERSHANDLEIDING MANUALE DI ISTRUZIONI
71505034/4
GEBRAUCHSANWEISUNG
DEOPERATOR'S MANUAL MANUEL D'UTILISATION
Realizzazione: EDIPROM / bergamo   -   PRINTED IN ITALY
GGP ITALY 
SPA
 • Via del Lavoro, 6 • I-31033 Castelfranco Veneto (TV) ITALY
 
                                            
                                                    FRENITNLTONDEUSE AUTOPORTÉE
LAWN-TRACTOR
RASENTRAKTOR
TRATTORINO RASAERBA
ZITMAAIER
GEBRUIKERSHANDLEIDING MANUALE DI ISTRUZIONI
71505034/4
GEBRAUCHSANWEISUNG
DEOPERATOR'S MANUAL MANUEL D'UTILISATION
Realizzazione: EDIPROM / bergamo   -   PRINTED IN ITALY
GGP ITALY 
SPA
 • Via del Lavoro, 6 • I-31033 Castelfranco Veneto (TV) ITALY
 
                                            
                                                    71503773/2
Realizzazione: EDIPROM / bergamo   -   PRINTED IN ITALY
GGP ITALY 
SPA
 • Via del Lavoro, 6 • I-31033 Castelfranco Veneto (TV) ITALY

PLENTRAKTOR
MINITRAKTOR
PLÆNEKLIPPER
AJOLEIKKURI
ZAHRADNÍ TRAKTORNOCSSVDAFI
NÁVOD K POUZˇ
ITÍ A ÚDRZˇ
BEˇ BRUKSANVISNING OCH UNDERHÅLL BRUKSANVISNING - VEDLIKEHOLD
INSTRUKTIONSMANUAL
KÄYTTÖOPAS 
                                            
                                                    71503773/2
Realizzazione: EDIPROM / bergamo   -   PRINTED IN ITALY
GGP ITALY 
SPA
 • Via del Lavoro, 6 • I-31033 Castelfranco Veneto (TV) ITALY

PLENTRAKTOR
MINITRAKTOR
PLÆNEKLIPPER
AJOLEIKKURI
ZAHRADNÍ TRAKTORNOCSSVDAFI
NÁVOD K POUZˇ
ITÍ A ÚDRZˇ
BEˇ BRUKSANVISNING OCH UNDERHÅLL BRUKSANVISNING - VEDLIKEHOLD
INSTRUKTIONSMANUAL
KÄYTTÖOPAS 
                                            
                                                    71503773/2
Realizzazione: EDIPROM / bergamo   -   PRINTED IN ITALY
GGP ITALY 
SPA
 • Via del Lavoro, 6 • I-31033 Castelfranco Veneto (TV) ITALY

PLENTRAKTOR
MINITRAKTOR
PLÆNEKLIPPER
AJOLEIKKURI
ZAHRADNÍ TRAKTORNOCSSVDAFI
NÁVOD K POUZˇ
ITÍ A ÚDRZˇ
BEˇ BRUKSANVISNING OCH UNDERHÅLL BRUKSANVISNING - VEDLIKEHOLD
INSTRUKTIONSMANUAL
KÄYTTÖOPAS