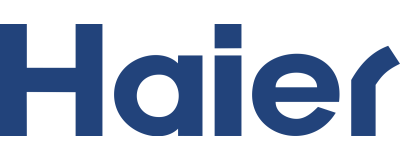 Haier User Manuals
The manuals from this brand are divided to the category below. You can easily find what you need in a few seconds.
Haier User Manuals
                                                      
 
 
1.7 CU.FT. REFRIGERATOR    INSTRUCTION MANUAL   
Model No.:   MCBR170WMD 
                         MCBR170BMD 
                    
   
 
         
  
To ensure proper use of this appliance and your saf ety, please read the      
following instructions completely before operating  this appliance. 
    
                                            
                                                    
AFD630IX
CFL629CW/CX
AFL628CX/CW Top Mount fridge-freezer
Instruction for use 
                                            
                                                    
AFL631CB
AFL631CS
AFL634CB
AFL631CW
AFD631CX
AFD631CB
AFD631CS
AFD634CX
AFD630IX
AFD630IB
AFD630IS
AFD633IX
AFT630IX
AFT630IBCFE533CW
CFE533
AW
CFE633CW
CFL533CB
CFL533CS
CFL533AB
CFL533AS
CFL633CB
CFL633CS
 
                                            
                                                    
AFL631CB
AFL631CS
AFL634CB
AFL631CW
AFD631CX
AFD631CB
AFD631CS
AFD634CX
AFD630IX
AFD630IB
AFD630IS
AFD633IX
AFT630IX
AFT630IBCFE533CW
CFE533
AW
CFE633CW
CFL533CB
CFL533CS
CFL533AB
CFL533AS
CFL633CB
CFL633CS
 
                                            
                                                    AFD631GW AFD631GB
AFD631GR
 
                                            
                                                    AFD631GW AFD631GB
AFD631GR
 
                                            
                                                    AFD631GW AFD631GB
AFD631GR
 
                                            
                                                    
AFL631CB
AFL631CS
AFL634CB
AFL631CW
AFD631CX
AFD631CB
AFD631CS
AFD634CX
AFD630IX
AFD630IB
AFD630IS
AFD633IX
AFT630IX
AFT630IBCFE533CW
CFE533
AW
CFE633CW
CFL533CB
CFL533CS
CFL533AB
CFL533AS
CFL633CB
CFL633CS
 
                                            
                                                       
          
  -   
AFL631NF
AFL631CC
AFD631CB
AFD631CR
AFD631CS
AFD631CW
AFD631CX
AFD631GB
AFD631GR
AFD631GW AFL631CB
AFL631CS
AFL631CW
AFL631CR
AFL631CO
AFL634CS 
AFD634CX 
CFD633CW
CFD633CX
CFD633CFCFD634CX
CFE633CW
CFL633CA
CFL633CB
CFL633CC
CFL633CE
CFL633CF
CFL633CS
CFL633CX
 
                                            
                                                    
AFL631CB
AFL631CS
AFL634CB
AFL631CW
AFD631CX
AFD631CB
AFD631CS
AFD634CX
AFD630IX
AFD630IB
AFD630IS
AFD633IX
AFT630IX
AFT630IBCFE533CW
CFE533
AW
CFE633CW
CFL533CB
CFL533CS
CFL533AB
CFL533AS
CFL633CB
CFL633CS
 
                                            
                                                    
AFL631CB
AFL631CS
AFL634CB
AFL631CW
AFD631CX
AFD631CB
AFD631CS
AFD634CX
AFD630IX
AFD630IB
AFD630IS
AFD633IX
AFT630IX
AFT630IBCFE533CW
CFE533
AW
CFE633CW
CFL533CB
CFL533CS
CFL533AB
CFL533AS
CFL633CB
CFL633CS
 
                                            
                                                       
          
  -   
AFL631NF
AFL631CC
AFD631CB
AFD631CR
AFD631CS
AFD631CW
AFD631CX
AFD631GB
AFD631GR
AFD631GW AFL631CB
AFL631CS
AFL631CW
AFL631CR
AFL631CO
AFL634CS 
AFD634CX 
CFD633CW
CFD633CX
CFD633CFCFD634CX
CFE633CW
CFL633CA
CFL633CB
CFL633CC
CFL633CE
CFL633CF
CFL633CS
CFL633CX
 
                                            
                                                       
          
  -   
AFL631NF
AFL631CC
AFD631CB
AFD631CR
AFD631CS
AFD631CW
AFD631CX
AFD631GB
AFD631GR
AFD631GW AFL631CB
AFL631CS
AFL631CW
AFL631CR
AFL631CO
AFL634CS 
AFD634CX 
CFD633CW
CFD633CX
CFD633CFCFD634CX
CFE633CW
CFL633CA
CFL633CB
CFL633CC
CFL633CE
CFL633CF
CFL633CS
CFL633CX
 
                                            
                                                    0060506447
AFD631CX
AFD631CB
AFD631CS
AFL631CB
AFL631CS
AFD630IX
AFT630IX
CFL633CB
CFL633CS
CFE6
33CW
 
                                            
                                                    AFD631CX
AFD631CB
AFD631CS
AFD634CX
AFD630IX
AFD630IB
AFD630IS
AFD633IX
AFT630IX
AFT630IB
HRF-338SS
HRF-388SG
HRF-338SB CFD634CS
CFD629CX
CFD629CB
CFD633CX
CFD633CS
AFL631CB
AFL631CS
AFL634CB
AFL631CW
AFL634CW
CFE533CW
CFE533AW
CFE633CS
CFE633CW
CFE629CW
CFL533CB
CFL533CS
CFL533AB
CFL533AS
CFL633CB
CFL633CS
CFL633CW
CFL634CW
CFL634CX
CFD634CX
CFD733CX
CFE629CB
CFE629CS
CFE629CB/U
CFD629CW
CFD629CS
CFD633CW
CFD633CB
CFD634CB
CFD634CW