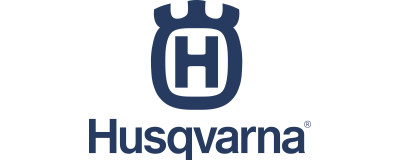 Husqvarna Lawn Mower User Manuals
The manuals from this brand are divided to the category below. You can easily find what you need in a few seconds.
Husqvarna Lawn Mower User Manuals

                                                    101 91 71-26
322C
322L
325L
325L 
X-SERIES
Operators manual
Read through the Operator's manual carefully and
understand the content before using the machine.
325L XT-SERIES
325C
325C 
X-SERIES 
                                            

                                                    Model No.
917.375820CAUTION:
Read and follow all 
Safety Rules and In  struc tions 
before operating this equipment
Owner's Manual
ROTARY LAWN MOWER
6.75 Horsepower
Power-Propelled
22 Multi-Cut
Husqvarna, Charlotte, NC  28269  U.S.A.
Visit our website: www.husqvarna.com 
                                            

                                                    EN / SP
Operator Manual / Manual del operador
Zero Turn Mower / P-ZT 60
966613502-02
Please read the operator manual carefully and make sure  you understand the instructions before using the machine.
Gasoline containing up to 10% ethanol (E10) is acceptable for use  in this machine. The use of gasoline with more than  10%  ethanol (E10) will void  the product warranty. 
Lea el manual de instrucciones detenidamente y asegúrese  de comprender las instrucciones antes de utilizar la máquina.
La gasolina que...
                                            

                                                     For Husqvarna Parts Call 606-678-9623 or 606-561-4983
 www.mymowerparts.com 
                                            

                                                    Please read the operator's manual carefully and make sure
you understand the instructions before using the machine.
English
Operator´s manual
Z4218/968999281
Z4219/968999511
Z4824/968999512
Z5426/968999508 
                                            

                                                    Operator Manual
Z 246
Zero Turn  Mower  / 967324002-00
Please read the operator manual carefully and make sure  
you understand the instructions before using the machine.
Gasoline containing up to 10% ethanol (E10) is acceptable for use in 
this machine.  The use of any gasoline exceeding 10% ethanol (E10) 
will void  the product warranty.
EN