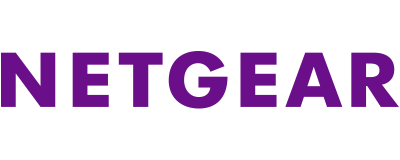 Netgear User Manuals
The manuals from this brand are divided to the category below. You can easily find what you need in a few seconds.
Netgear User Manuals

                                                     
NETGEAR, Inc.
4500 Great America Parkway
Santa Clara, CA 95054
USA
Phone: 1-888-NETGEAR
E-mail: [email protected]
www.NETGEAR.com
 
FS10 5MODEL
 
® ®
OEGN1BHF5VFTEBZ
.BZ
. 
                                            

                                                    Installation Guide
Fast Ethernet Switch
10/100 Mbps FS605 v2/FS608 v2
Technical Support 
PLEASE REFER TO THE SUPPORT INFORMATION CARD THAT SHIPPED WITH
YOUR PRODUCT.
By registering your product at www.NETGEAR.com/register, we can provide you with faster
expert technical support and timely notices of product and software upgrades.
NETGEAR, INC.
Support Information
Phone: 1-888-NETGEAR (For US & Canada only) - 24 x7 phone support
See Support Information card for other countries.
E-mail: supp[email protected]...
                                            

                                                    Installation GuideGigabit Ethernet Switch
10/100/1000 Mbps 
GS605 / GS608 
                                            

                                                    ProSAFE 8-Port Gigabit Switch
GS108v4Step 2. Connect to power and power on.
Step 1. Connect the equipment. Step 3. Check the status.
Power LED
Port LEDs
On    1000 Mbps link (both LEDs)
Off100 Mbps (left LED)
    
10 Mbps (right LED)
Activity (blinking)
    
No link (off )
G S108v4 Optional routerOptional modem
Computer
ServerInternet
Note:
 Move the OFF/ON switch to the ON 
position to provide power to the device.
OFF/ON switch
Installation   
                                            

                                                    350 East Plumeria Drive
San Jose, CA 95134
USASeptember 2013
202-11274-01
A6100 WiFi USB Mini Adapter
User Manual 
                                            

                                                    350 East Plumeria Drive
San Jose, CA 95134
USANovember 2012
202-11093-01
v1.0
802.11ac USB WiFi Adapter 
(A6200)
User Manual 
                                            

                                                    350 East Plumeria Drive
San Jose, CA 95134 
USAAugust 2014
202-11373-01
A6210 WiFi USB Adapter
802.11ac USB 3.0 Dual Band
User Manual 
                                            

                                                    350 East Plumeria Drive
San Jose, CA 95134
USAApril 2013
202-11239-01
AC1450 Smart WiFi Router
User Manual 
                                            

                                                    350 East Plumeria Drive
San Jose, CA 95134 
USAAugust 2014
202-11275-02
N300 WiFi Cable Modem Router
Model C3000
User Manual 
                                            

                                                    350 East Plumeria Drive
San Jose, CA 95134 
USAAugust 2014
202-11276-02
N600 WiFi Cable Modem Router
Model C3700
User Manual 
                                            

                                                    350 East Plumeria Drive
San Jose, CA 95134 
USADecember 2016
202-11728-01
AC1200 WiFi Cable Modem Router
Model C6220
User Manual 
                                            

                                                    350 East Plumeria Drive
San Jose, CA 95134 
USAFebruary 2016
202-11533-01
AC1600 WiFi Cable Modem Router
Model C6250
User Manual
WPS
WiFi On/Off 
                                            

                                                    350 East Plumeria Drive
San Jose, CA 95134 
USANovember 2015
202-11238-02
AC1750 WiFi Cable Modem Router
Model C6300
User Manual 
                                            

                                                    350 East Plumeria Drive
San Jose, CA 95134 
USAJanuary 2017
202-11720-01
Nighthawk 
AC1900
 
WiFi Cable   Modem   Router
Model C6900
User Manual 
                                            

                                                    350 East Plumeria Drive
San Jose, CA 95134 
USAApril 2015
202-11499-01
Nighthawk 
AC1900
 
WiFi Cable   Modem   Router
Model C7000
User Manual 
                                            

                                                    350 East Plumeria Drive
San Jose, CA 95134 
USAFebruary 2017
202-11722-01
AC1900 Cable Modem Voice Router
Model C7100V
User Manual