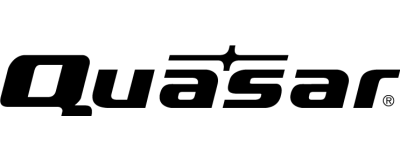 Quasar Remote Control User Manuals
The manuals from this brand are divided to the category below. You can easily find what you need in a few seconds.
Quasar Remote Control User Manuals
                                                    REMOTE CONTROL GUIDE / GUÍA CONTROL REMOTO / GUIDE POUR TÉLÉCOMMANDE
Printed in USA
Impreso en  EE.UU.
Imprimé aux États-Unis
EUR501375
POWER
Press to turn ON and OFF.
Presione para ENCENDER y 
APAGAR.
Appuyer pour établir ou couper le 
contact.
VOL
Press to adjust TV sound and 
navigate in menus.
Presione para ajustar el sonido de 
la Televisión y accesar opciones 
en los menús.
Appuyer pour régler le niveau 
sonore et se déplacer au sein des 
menus.
R-TUNE
Press to switch to the previously 
viewed...
                                            
                                                    Contents are subject to 
change without notice or 
obligation.
El contenido está sujeto a 
cambios sin previo aviso u 
obligación.
Ce guide peut être modifié 
sans préavis.
PRINTED IN USAIMPRESO EN LOS EE.UU.IMPRIMÉ AUX ÉTATS-UNIS
TQB2AA107
010313EUR7603Z50
Remote Control
Quick Reference Guide
Guía de Referencia Rápida
para el Control Remoto
Guide sommaire
pour la télécommande