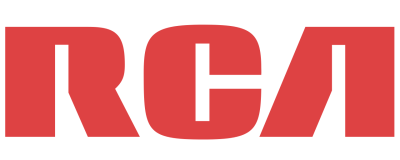 RCA Recorder User Manuals
The manuals from this brand are divided to the category below. You can easily find what you need in a few seconds.
RCA Recorder User Manuals

                                                    
The procedures are as follow:
1.   Turn on the player.
2.   Press ERASE,  
DEL XX (XX is the 
fi  le number)  or  
DEL AL  will fl ash 
on the display.
3.   Press and hold  REC  for three 
seconds,  FORMAT 
will fl  ash on the 
display.
4.   Press and hold  ERASE , WAIT  will show on 
the display, formatting is in 
process.
•  After the formatting is  completed, the remain time 
of the selected memory will 
show on the display.
You may also format the player 
when connected to a PC (by right-
clicking on...
                                            

                                                    12 hour time display mode
24 hour time display mode
Insert bookmark
Appendix (Adding Appendix)
Batteries are weak
Cut End (Cutting)
Cut Start (Cutting)
Delete the current fi le 
Delete all fi  les in a folder
Delete all bookmarks in the current fi le
Format the memory
Memory full
Insertion (Inserting New Segments)
Key locked
No bookmark created in the current fi le
No beeping sound (Setting Beep Sound)
Off (Automatic Voice Recording)
On (Automatic Voice Recording)
Playback or recording is paused
Player is...
                                            

                                                    
Creating and playing self-
executable fi le
You can play the created fi  le 
independently without the Digital 
Voice Management software.
1.  Highlight a recorded fi  le, click 

.
2.  Select the destination folder  from the pop up window and 
click  Save .
3.  Go to the destination folder  and double-click the created 
fi le.
4. Click  Play to start playback. 
Adjust the volume on the 
right.
General controls
WARNING: TO PREVENT FIRE OR ELECTRICAL 
SHOCK HAZARD, DO NOT EXPOSE THIS PRODUCT TO 
RAIN OR...