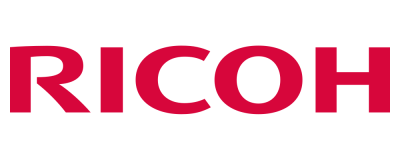 Ricoh Digital Camera User Manuals
The manuals from this brand are divided to the category below. You can easily find what you need in a few seconds.
Ricoh Digital Camera User Manuals
                                                    Do not connect the USB cable yet!
If you connect the camera to a computer through the 
USB cable before installing the provided software on the 
computer, the software required for connection between 
camera and computer may not be installed correctly.
Be sure to connect the camera to your computer after 
installing the provided software.
For how to install the software, see P.133.
About other documentation
Detailed explanations on how to use the provided 
software can be found in "Software User Guide"...
                                            
                                                    From environmental friendliness to environmental 
conservation and to environmental management
Ricoh is aggressively promoting environment-
friendly activities and also environment 
conservation activities to solve the great subject of 
management as one of the citizens on our 
precious earth.
To reduce the environmental loads of digital 
cameras, Ricoh is also trying to solve the great subjects of "Saving energy by reducing power 
consumption" and "Reducing environment-affecting chemical substances...
                                            
                                                    Digital CameraOperating Manual
Getting StartedUsing the GPS
Connecting to a
 ComputerSettings
Editing and Printing Taking Pictures
Common Operations
13 2678
Appendix954
Playing Back and
 Deleting Images
To ensure the best performance from your 
camera, please read the Operating Manual 
before using the camera.
RICOH IMAGING COMPANY, LTD.
2-35-7, Maeno-cho, Itabashi-ku, Tokyo 174-8639, JAPAN(http://www.ricoh-imaging.co.jp)
RICOH IMAGING EUROPE 
S.A.S 112 Quai de Bezons, B.P. 204, 95106 Argenteuil Cedex,...