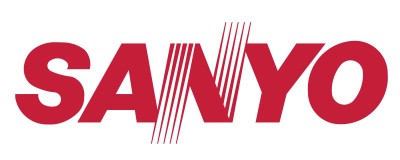 Sanyo User Manuals
The manuals from this brand are divided to the category below. You can easily find what you need in a few seconds.
Show categories
Sanyo User Manuals
                                                    CE42LH2WP CE42LH2WP
©2010 SANYO  WEATHERPROOF LCD MONITOR
SANYO has used all of its expertise in creating a lightweight 
aluminum framed LCD monitor which is protected by anti 
reflected tamper glass. This means that the SANYO 
weatherproof monitor can be used in a wide variety of 
environments due to it having IP66weather-resistant 
approval. The SANYO weatherproof LCD will make the ideal 
display for the pub courtyards and gardens (perfect due to 
the recent no-smoking lows), Digital signage,...
                                            
                                                    
INSTRUCTION MANUAL
DVD Home Theatre System
DC-TS760
REMOTE CONTROLLER RB-TS760ST
 
                                            
                                                     
M0001584J 
 
AC SERVO SYSTEM 
 
BL Super    Series 
  
 
 
 
        PY2 
PY2 Servo Amplifier Instruction Manual 
 
 
 
 
 
 
 
 
 
 
 
 
 
 
 
 
 
 
 
 
 
 
 
 
 
Released September 1999 
Revision F  April  2001 
Revision J  August  2003 
 
 
 
SANYO DENKI CO.,LTD         English 
E  
                                            
                                                    
ESPAÑOL
ENGLISH
© 2010 Sanyo Manufacturing CorporationJ54H0521BPart No. / No. de parte / Nº de piece:
26-Z5AE
Owner's Manual
Manual del usuario
Manuel d'instructions
Model No. / No. de Modelo / Nº de modèle
D
DP32670 P26670
HDTV LCD / DVD Combo
Combo TVHD  de  LCD / DVD TVHD Combine  ACL / DVD
diagonal / diagonale 80cm
diagonal / diagonale 66cm
31.5
5 4H 0521B _eng.in dd   154H0521B_eng.indd   13 /2 5/1 0   4 :3 9:0 1 P M3/25/10   4:39:01 PM 
                                            
                                                    ENGLISH
J56Q0221A
ESPAÑOL
56Q0221A_eng.indd   1
56Q0221A_eng.indd   11/8/11   5:31:34 PM
1/8/11   5:31:34 PM 
                                            
                                                    2HDMI
3HDMI
HDMI
(DVI)
INPUT1
(MONO) (VIDEO)
VIDEOVIDEO
INPUT
VIDEO
INPUT1
2
AUDIO
(MONO)DIGITAL
AUDIO
OUTPUT
Please read before operating your HDTV!
PROTECTING THE LCD-
LED SCREEN
CAUTION: The screen can be damaged if
it is not maintained properly. 
•Do not use hard objects such as hard
cloth or paper to clean the screen.
•Do not use excessive pressure when
cleaning the screen; excessive pressure
can cause permanent discoloration or
dark spots.
•NEVERspray liquids on the screen.
HANDLING PRECAUTIONS...