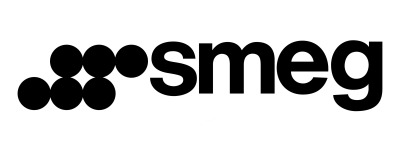 Smeg Microwave Oven User Manuals
The manuals from this brand are divided to the category below. You can easily find what you need in a few seconds.
Smeg Microwave Oven User Manuals

                                                     
   
FMC24X
-2   
 

38CM Built-in Combi Microwave Oven, St/steel 
 

EAN13: 8017709131319 
6 cooking functions
LED display
4 Microwave power levels
Cooking and defrost automatic functions
Electronic programmer
St/steel interior
Cooling system
Automatic switch off when door is open
Microwave output power 900 W
Oven capacity: 24 litres
Standard accessories:
1 Rack
2 Rotisserie kit
1 Glass dish
Frame kit
Functions
Versions

FMC24N-2 - Black
 
 
 
  
 
 
SMEG S.p.A.Via Leonardo da Vinci, 442016 Guastalla...
                                            

                                                    OWNER'S
MANUAL
Before operating this oven, please read
these manual completely.
To avoid exposure to dangerous high voltage, DO NOT REMOVE THE SPLATTER SHIELD
inside the oven cavity.
MICROWAVE
CONVECTION/ GRILL OVEN
SA987CX-2 
                                            

                                                    SA990XR-8operating and installation instructions