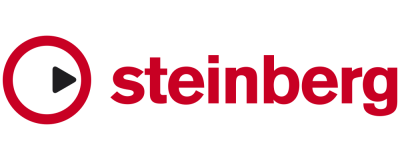 Steinberg Controller User Manuals
The manuals from this brand are divided to the category below. You can easily find what you need in a few seconds.
Steinberg Controller User Manuals

                                                    TOOLS for CC121 Installation Guide1
ATTENTION
PLEASE READ THIS SOFTWARE LICENSE AGREEMENT ("AGREEMENT") CAREFULLY BEFORE USING THIS SOFTWARE. 
YOU ARE ONLY PERMITTED TO USE THIS SOFTWARE PURS UANT TO THE TERMS AND CONDITIONS OF THIS AGREE-
MENT. THIS AGREEMENT IS BETWEEN YOU (AS AN INDI VIDUAL OR LEGAL ENTITY) AND YAMAHA CORPORATION 
("YAMAHA").
BY DOWNLOADING, INSTALLING, COPYING, OR OTHERW ISE USING THIS SOFTWARE YOU ARE AGREEING TO BE 
BOUND BY THE TERMS OF THIS LICENSE. IF YOU DO NO T AGREE WITH THE...
                                            

                                                    TOOLS for CC121 Manuel d'installation1
ATTENTION
VEUILLEZ LIRE ATTENTIVEMENT CE CONTRAT DE LICENCE (« CONTRAT ») AVANT DUTILISER CE LOGICIEL. 
LUTILISATION DE CE LOGICIEL EST ENTIÈREMENT RÉGIE PAR LES TERMES ET CONDITIONS DE CE CONTRAT. CECI 
EST UN CONTRAT ENTRE VOUS-MÊME (EN TANT QUE PERSONNE PHYSIQUE OU MORALE) ET YAMAHA 
CORPORATION (« YAMAHA »).
LE FAIT DOUVRIR CE COFFRET INDIQUE QUE VOUS ACCEPTEZ LENSEMBLE DES TERMES DU CONTRAT. SI VOUS 
NACCEPTEZ PAS LESDITS TERMES, VOUS NE DEVREZ NI INSTALLER...
                                            

                                                    TOOLS for CC121 — Installationshandbuch1
AC H T U N G
BITTE LESEN SIE SORGFÄLTIG DIESE LIZENZVEREINBARUNG ("VEREINBARUNG"), BEVOR SIE DIE SOFTWARE 
BENUTZEN. DER GEBRAUCH DIESER SOFTWARE IST IHNEN NUR GEMÄSS DEN BEDINGUNGEN UND 
VORAUSSETZUNGEN DIESER VEREINBARUNG GESTATTET. DIES IST EINE VEREINBARUNG ZWISCHEN IHNEN 
(ALS PRIVATPERSON ODER ALS NATÜRLICHE PERSON) UND DER YAMAHA CORPORATION ("YAMAHA").
DURCH DAS ÖFFNEN DIESER VERSIEGELTEN VERPACKUNG BRINGEN SIE ZUM AUSDRUCK, AN DIE BEDINGUNGEN 
DIESER...
                                            

                                                    500-4GPS$$y
                                            

                                                    TOOLS for CC121 Guía de instalación1
ATENCIÓN
LEA ATENTAMENTE ESTE ACUERDO DE LICENCIA DE SOFTWARE ("ACUERDO") ANTES DE UTILIZAR ESTE 
SOFTWARE. SÓLO PODRÁ UTILIZAR ESTE SOFTWARE EN VIRTUD DE LOS TÉRMINOS Y CONDICIONES DEL PRESENTE 
ACUERDO. EL PRESENTE ES UN ACUERDO ENTRE USTED (COMO PARTICULAR O COMO PERSONA JURÍDICA) 
Y YAMAHA CORPORATION ("YAMAHA").
LA ROTURA DEL SELLO DE ESTE EMBALAJE SUPONE LA ACEPTACIÓN DE LOS TÉRMINOS DE ESTE ACUERDO. SI NO 
ESTÁ DE ACUERDO CON LOS TÉRMINOS, NO INSTALE, NI COPIE...
                                            

                                                    
EN 
                                            

                                                    FR 
                                            

                                                    DE 
                                            

                                                    JA
¦Ö蔳ãïÚÇážç 
                                            

                                                    ES 
                                            

                                                     
V1.5 New Functions 
                                            

                                                     
V1.5 New Functions 
                                            

                                                     
V1.5 New Functions 
                                            

                                                     
V1.5 New Functions 
                                            

                                                     
V1.5 New Functions 
                                            

                                                     
V1.5 New Functions