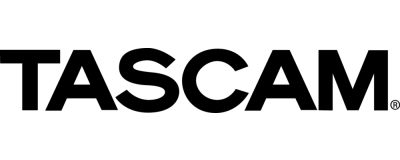 Tascam Amplifier User Manuals
The manuals from this brand are divided to the category below. You can easily find what you need in a few seconds.
Tascam Amplifier User Manuals

                                                     
È
MA-AD8 
Digital Mic Amplifier
OWNER'S MANUAL
 
CAUTION: TO REDUCE THE RISK OF ELECTRIC SHOCK, DO NOT
REMOVE  COVER (OR BACK).  NO  USER-SERVICEABLE  PARTS
INSIDE. REFER SERVICING TO QUALIFIED SERVICE PERSONNEL.
The exclamation point within an equilateral triangle is intended to alert the user to the pres-
ence of important operating and maintenance (servicing) instructions in the literature
accompanying  the  appliance. The lightning flash with arrowhead symbol, within an equilateral triangle, is...
                                            

                                                    Dual Power Means Added Flexibility
For stereo nearfield monitoring, the PA-20 MKII pumps
25 watts per side of continuous power for flat response,
accurate reproduction all through the audible spec-
trum, from 20 Hz to 20 kHz. Total Harmonic Distortion
is minimized to 0.05%. For higher-rated speakers and
high-powered mono applications, the PA-20 
MKII is
easily converted to deliver 50 Watts into 8 ohms. Just
switch to bridged BTL (Balanced Transformerless)
mode with one rear panel switch, and reconnect...
                                            

                                                    »
PA-30
Dual Power Amplifier
OWNER'S MANUAL
9A09572800 
                                            

                                                    Technical Documentation
PA-30
                                       7733 T elegraph R oad   •    Montebello , CA  90640    •    (323)  726-0303    •   http://www .tascamcontr actor.comAll features and  specifications are subject to  change without notice.  Contact y our local TASCAM representativ e for the latest  information.Page 1 of 1PA -30_TECHD OC.pdf112702
• 1-U Rack Mountable  Chassis
• 30W @ 8 Ohms per Channel  (Stereo Operation)
• 60W @ 8 Ohms (B ridged Mono Operation)
• Unbalanced RCA and B...