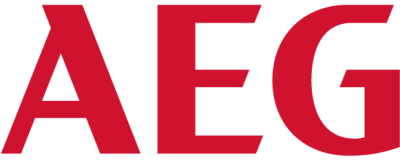 AEG Dishwasher User Manuals
The manuals from this brand are divided to the category below. You can easily find what you need in a few seconds.
AEG Dishwasher User Manuals

                                                    ENUser ManualDishwasherFAVORIT 56302MO
FAVORIT 56302WO    
                                            

                                                    ENUser ManualDishwasherFAVORIT 56302W0    
                                            

                                                    ENUser ManualDishwasherFAVORIT 56303W0    
                                            

                                                    
 

F56305M0 Dishwasher

 

 

Load up to 13 place settings in one go with thisdishwasher
With dedicated holders and a tray designed forflexibility, the racks and baskets in this dishwashercan be flexibly adjusted to make space for up to 13place settings.

 

Improved autocontrol for top performance withthis dishwasher
With the AutoSense program, this dishwasher cleanswith the best use of energy, water and time, thanks tothe improved high-performance sensor.

 

Dishwasher with zero energy...
                                            

                                                    ENUser ManualDishwasherFAVORIT56312WOFAVORIT56312MO    
                                            

                                                    ENUser ManualDishwasherFAVORIT 66609M0P
FAVORIT 66609W0P    
                                            

                                                    FAVORIT 66609M0P
FAVORIT 66609W0PEN User Manual    
                                            

                                                    ENUser ManualDishwasherF66742W0PF66742M0P    
                                            

                                                    ENUser ManualDishwasherFAVORIT 66792MOP
FAVORIT 66792WOP    
                                            

                                                    ENUser ManualDishwasherFAVORIT 88709M0P
FAVORIT 88709W0P    
                                            

                                                    ENUser ManualDishwasherFAVORIT 88709M0P
FAVORIT 88709W0P    
                                            

                                                    FAVORIT SILENCE W0PEN User manual 
                                            

                                                    ENUser ManualDishwasherF55210VI0    
                                            

                                                    ENUser ManualDishwasherFAVORIT34300VIO    
                                            

                                                    ENUser ManualDishwasherF45700VI0P    
                                            

                                                    ENUser ManualDishwasherF50513VI0