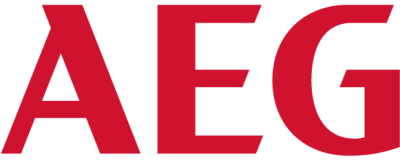 AEG Steam Station User Manuals
The manuals from this brand are divided to the category below. You can easily find what you need in a few seconds.
AEG Steam Station User Manuals

                                                    
 

DBS2300-U Fabric Care

 

With a continuous steam rate of 0.75g per minute (4.5bar equivalentyfJHWWLQgthrough the ironing is a breeze! Not only does it heat up in just one minutethanks to Thermoblock™ technology, but the INOX stainless steel soleplatehelps the Perfect Steam Generator to glide smoothly across your laundry

Features :
Built-in permanent anti-calc cartridgeprevents scale build up•
Spray function•Self clean•GLISSIUM™ soleplate for best glidingeffects•
Drip stop system•Vertical...
                                            

                                                    D • GR • NL • F • GB
CompactPower™ DBS7135 
DBS7135_Safirina_SteamStation_BASE_AEG.indd   12015-05-25   10:18:14