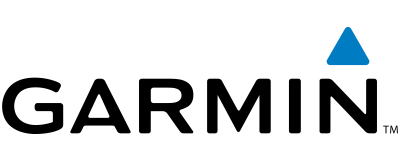 Garmin User Manuals
The manuals from this brand are divided to the category below. You can easily find what you need in a few seconds.
Show categories
Garmin User Manuals
                                                    G500
Pilot's
Guide  
                                            
                                                    
GPSMAP® 3000 Series Installation Supplement 
for GPS 17N or GPS 17HVS™ Antennas
The Installation Instructions included with your GPSMAP 3000 series chartplotter contain instructions for mounting a GPS 17x antenna. This 
supplement contains instructions for mounting a GPS 17N or GPS 17HVS antenna. Check the label on your antenna to determine which model 
you have. Refer to the GPSMAP 3000 Series Installation Instructions to install cabling and for additional installation instructions.
Installing the GPS...
                                            
                                                    OwnerÕs
Manual &
Reference
®
GPS II  7/23/98 1:27 PM  Page 1 
                                            
                                                    OwnerÕs
Manual 
&
Reference
®
GPS III A  7/21/98 8:50 AM  Page 1 
                                            
                                                    GPS V
®
owner's 
manual
and
reference 
guide
personal navigator
®
GPS V OM Covers.indd   15/7/2003, 9:07:56 AM 
                                            
                                                    OwnerÕs
Manual 
&
Reference
¨
gps ii +   8/4/98 3:28 PM  Page 1 
                                            
                                                    Forerunner
®
 10
Owner's Manual
July 2013190-01472-00_0BPrinted in Taiwan 
                                            
                                                    Forerunner
®
 10
Owner's Manual
July 2013190-01472-00_0BPrinted in Taiwan 
                                            
                                                    BMW Motorrad Navigator IV
owner's manual
BMW Motorrad
Navigator
www.bmw-motorrad.com  
                                            
                                                    
owner's manual
nüvi
®
 200 and 200W Series
for use with these nüvi models:
200, 200W, 250, 250W, 260, 260W, 270 
                                            
                                                    nüvi® 205 and 205W series
owner's manual
for use with these nüvi models:
205, 205W, 215, 215W, 255, 255W, 265, 265W, 275, and 285W 
                                            
                                                    nüvi
®
 2407/2408/2507/2508 Series
Owner's Manual
March 2013190-01579-00_0APrinted in the USA 
                                            
                                                    nüvi® 205 and 205W series
owner's manual
for use with these nüvi models:
205, 205W, 215, 215W, 255, 255W, 265, 265W, 275, and 285W 
                                            
                                                    nüvi® 205 and 205W series
owner's manual
for use with these nüvi models:
205, 205W, 215, 215W, 255, 255W, 265, 265W, 275, and 285W 
                                            
                                                    nüvi
®
 2509/2609 Series
Owner's Manual
July 2014Printed in Taiwan190-01707-00_0B