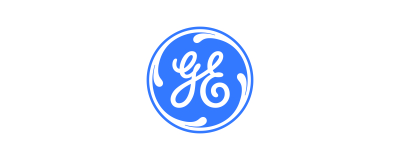 GE User Manuals
The manuals from this brand are divided to the category below. You can easily find what you need in a few seconds.
GE User Manuals

                                                    Universal Remote 
Instruction Manual 
Control Remoto Universal
Manual \fe Instrucciones
24914 
                                            

                                                    Service
If trouble is experienced with this equipment , for repair or warranty information, 
please contact customer service at 1-800-448-0329. If the equipment is causing harm 
to the telephone network, the telephone company may request that you disconnect 
the equipment until the problem is resolved.
This product may be serviced only by the manufacturer or its authorized service 
agents. Changes or modifications not expressly approved by Thomson Inc. could void 
the user 's authority to operate this...
                                            

                                                    Model 28213 Series
DECT 6.0  
Multi-Handset 
Speakerphone  
User 's Guide
Your new GE telephone system is EXPANDABLE  
up to a total of 6 handsets (by purchase of optional   Model 28203 handset with charge cradle) 
                                            

                                                    For Model 25942xx2 there will be ONE additional handset , charge cradle, battery pack 
and cover than shown above.
For Model 25942xx3 there will be TWO additional handsets, charge cradles, battery 
packs and covers than shown above.
For Model 25942xx4 there will be THREE additional handsets, charge cradles, battery 
packs and covers than shown above.
Model 25942 Series
5.8 GHz Cordless  
Handset Answering 
System 
User 's Guide
Equipment Approval Information
Your telephone equipment is approved for...
                                            

                                                     
GE Healthcare 
Aestiva/5 
Operation Manual - Part 2 
Software Revision 4.X  
Setup, Cleaning, Maintenance, Troubleshooting 
                                            

                                                    GE Healthcare
Technical
Publications
Direction 2166913-1EN
Revision 15
AMX-4+ Operation
(Model 2169360, 2236420 & 2275938  
Series)
  0459
© 2012 General Electric Company. All rights reserved.
Operating Documentation
AMX-4+ OPERATION 
                                            

                                                     	
 
	
!#&$%
,%$+$&*
$)!+$& 
	

	
!-$*$& 		
 !&!.% )+*
 !% 
	

 !)$!*
(/)$#+	
 	 	 
 
	 / !&!)% %!+)$  
                                            

                                                    
Datex-Ohmeda Cardiocap™/5 
 
Technical Reference Manual 
 
 
 
Document Number M1031914 
2
nd edition 
9 May 2007 
   
Datex-Ohmeda, Inc. 
P.O. Box 7550, Madison 
WI 53707-7550, USA 
Tel. +1-608-221-1551   
Fax +1-608-222-9147 GE Healthcare Finland Oy 
Helsinki, Finland 
P.O. Box 900 
 FI-00031 GE 
Tel. +358 10 39411 Fax +358 9 146 3310  
www.gehealthcare.com  
Copyright  © 2007 General Electric comp any. All rights reserved.  
                                            

                                                    g
GE Security
user guide
466-2183 Rev B
June 2005
Concord 4 Series Security Systems
Part Numbers:
600-1021-95R
600-1022-95R
600-1040
600-1042
www.gesecurity.com 
                                            

                                                    Valve terminals CPV, Compact Performance 
                                            

                                                    Fieldbus Direct
Extremely compact and space-saving
Info 201
The ideal fieldbus solution
for confined fitting spaces. 
                                            

                                                    *GEK-113000AF*
F650 Digital Bay Controller
GE
Grid Solutions
User Guide
Firmware version: 7.5x
EnerVista F650 Setup version: 7.5x
GE publication code: GEK-113000-AF
LISTED 
                                            

                                                    GE Power & Water
Heavy-Duty Gas Turbine  
Operating and Maintenance 
ConsiderationsGER-3620M (02/15
)
Jamison Janawitz
James Masso
Christopher Childs
GE Power & Water
Atlanta, GA