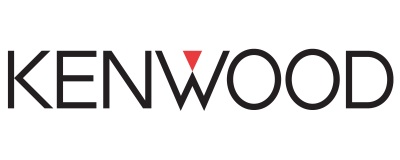 Kenwood CD Player User Manuals
The manuals from this brand are divided to the category below. You can easily find what you need in a few seconds.
Kenwood CD Player User Manuals
                                                    CD PLAYER
DIGITAL AUDIOCOMPACT
B60-3276-00  MA  ( K, P, T, M, I, X, Y )I D
98/12 11 10 9 8 7 6 5 4 3 2 1 97/12 11 10 9 8 7 6
D-R350
INSTRUCTION MANUAL
KENWOOD CORPORATION
This instruction manual for this model also covers the systems
in the KENWOOD System ÒSERIES 21Ó lineup. Since the features
vary depending on the combined systems, the remote control
operation illustrations (icons) are shown for two types of remote
control units.
Refer to the instruction manual included with the AV CONTROL
CENTER for...
                                            
                                                    
DISC SKIP
TEXT DISP.ALL INFO.
TIME DISP.
REPEAT
RANDOM P.MODE 4
¢
1 Á DISC 1
DISC 2DISC 3 DISC 4DISC 5
0
6
7
EDIT
PHONES
- ON  ÐSTANDBYDIGITAL AUDIO
DIG IT A L A U DIO
COMPACT
C
O M PA CT
TEXT

MUL TIPLE CD PLA YER1060CD/1070CD
DP-R6090/R7090
D-R350SERVICE MANUAL
©1997-7 /B51-5326-00 (K/K) 3654  

Knob (BUTTON)
(K27-2178-04)

LRVARIABLELINE OUTPUT
DIGITAL OUTPUT
SYSTEM CONTROL
OPTICAL
COAXIAL
SL16
XS 8
Ä
TEXT

Panel *
(A60-)
Phone jack
(E11-0127-05)
AC power cord *
(E30-)
Phono jack
(E63-1009-05)...