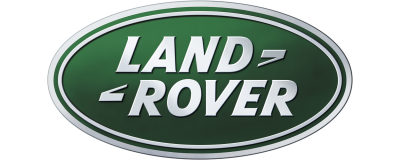 Land Rover Automobile User Manuals
The manuals from this brand are divided to the category below. You can easily find what you need in a few seconds.
Show categories
Land Rover Automobile User Manuals

                                                    Diesel Injection Pump
COMMON RAIL SYSTEM (CRS)
OPERATION
September, 2007
00400534E
SERVICE MANUAL 
                                            

                                                    GENERAL
Communication Network (Media Oriented System Transport MOST )Sheet 1 of 3
NOTE: D= HS CAN Bus P= MOST
Communications NetworkLesson 2 – Electrical
193Technical Training (G421292) 
                                            

                                                    Cradle vs. Bluetooth Functionality 
 
 
All Bluetooth phones will have the basics; 
· Make a Call  
· Receive a Call 
· Reject a Call  
· End Call 
· Store Name & Number 
 
ALL OF THE ABOVE CAN BE PERFORMED VIA VOICE COMMANDS, OR ON THE ACTIVE 
PHONE. 
 
 
 
Functionality on Touch Screen       Cradled             Bluetooth 
Dial Number from LLDF/HLDF Yes Yes 
Create phone book entries (Including numbers for voice tags) Yes No 
Dial Number from phonebook on  LLDF/HLDF Yes No 
Read/scroll alpha phonebook...
                                            

                                                    Owner's Handbook
Instruktieboekje
Manuel du Conducteur
Betriebsanleitung
Manuale di Istruzioni
Manual del Conductor
Manual do Propriet ário 
                                            

                                                    Owner's Handbook
Instruktieboekje
Manuel du Conducteur
Betriebsanleitung
Manuale di Istruzioni
Manual del Conductor
Manual do Propriet ário
Owner 's HandbookOwner 's Handbook 
                                            

                                                    Owner's Handbook
Instruktieboekje
Manuel du Conducteur
Betriebsanleitung
Manuale di Istruzioni
Manual del Conductor
Manual do Propriet ário
Owner 's HandbookOwner 's Handbook 
                                            

                                                    DEFENDER
SPECIFICATIONS 
                                            

                                                    Owner's Handbook
Instruktieboekje
Manuel du Conducteur
Betriebsanleitung
Manuale di Istruzioni
Manual del Conductor
Manual do Propriet ário