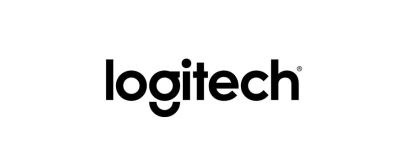 Logitech Mouse User Manuals
The manuals from this brand are divided to the category below. You can easily find what you need in a few seconds.
Logitech Mouse User Manuals
                                                    ANYWHERE2
WIRELESS MOBILE MOUSE | SOURIS SANS FIL
www.logitech.com/MXAnywhere2
English
Your MXANYWHERE2™
Gesture button with Logitech Options softwareBy holding down the gesture button and moving the mouse, you can trigger 4 different navigation controls, optimised for the operating system you use.Those gestures, and much more possibilities, are enabled by the Logitech Options software, available on:www.logitech.com/download/MXAnywhere2
Français
Votre MXANYWHERE2™
Bouton de gestes avec le logiciel...
                                            
                                                    Logitech® G602 Wir\aeless Ga\fing Mouse
Setup Guide
Logitech® G602 Wir\aeless Ga\fing Mouse
Setup GuideF9F11F13
F14 F15
123
Plug in the gaming receiver
To optimize the wireless connection, plug the receiver into a computer USB port close to the G602.
Note: Some hubs can degrade wireless performance. If this happens, use the USB port on your computer with the most direct path to the G602.
Customizing your mouse
Create profiles and macros for your G602 with the Logitech Gaming Software. Download the latest...
                                            
                                                    Getting started wi\uth
Logitech
® Couch \fouse \f515 
                                            
                                                    
User's Guide
Guide d'utilisateur
Rechargeable Cordless Laser Mouse
MX
™
 Revolution
© 2006 Logitech. All rights reserved. Logitech, the Logitech logo, and other Logitech marks are owned by Logitech and may be registered. All other trademarks are the property of their respective owners. Logitech assumes no responsibility for any errors that may appear in this manual. Information contained herein is subject to change without notice.© 2006 Logitech. Tous droits réservés. Logitech, le logo Logitech et les...
                                            
                                                    Getting started wi\bth
Logitech® Tab\fet Mo\buse
  For Android™ 3.1+
System requirements
Android operating system, Honeycomb 3.1 or later
1 Install the AA alkaline batteries. 
The LED will blink red when the batteries need to be replaced.
2 Turn on mouse.
Slide the switch on the bottom of the mouse. When you are traveling with your mouse or will not be using it for a long period of time, turn the mouse off to extend battery life.