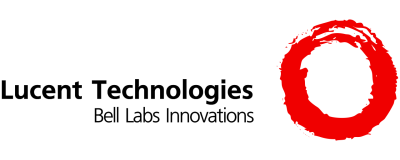 Lucent Technologies User Manuals
The manuals from this brand are divided to the category below. You can easily find what you need in a few seconds.
Lucent Technologies User Manuals

                                                    585-300-701
Comcode 107395352
Issue 3
November 1994
A Portable Guide to 
Voice Messaging 
                                            

                                                    585-300-512
Comcode 108413543
Issue 7
May 1999
AMIS Analog Networking 
                                            

                                                    585-302-502
Comcode 108359167
Issue 14
May 1999
AUDIX®
Administration and Data Acquisition
Package 
                                            

                                                    Create Custom-Designed User Documents
      For AUDIX® Systems
What is Guide Builder™ Software for 
AUDIX® Systems?
Guide Builder software lets you prepare 
documentation, including graphics, for 
your AUDIX users. You control the 
amount and the format of documentation 
that messaging users receive. This 
software is anchored by a database of 
Intuity AUDIX documentation from 
which Guide Builder software retrieves 
information. 
You can quickly design documentation 
that best suits your users' needs....
                                            

                                                    ACTIVITY MENU
Record and 
send messages
(record, edit, address, deliver)
Get and respond 
to messages
(retrieve, sort/save, respond)
Create personal 
greetings
(record, edit, activate)
Check outgoing 
messages
(retrieve, sort/save, 
review/modify, resend)
Change password/create 
lists/personal directories
(create, review/modify, scan)
Scan messages quickly(and/or headers)
PLAY-BACK CONTROLSAUDIX®MESSAGING
WALLET CARD
© Copyright 1999 Octel Communications Corporation, a subsidiary of
Lucent Technologies....
                                            

                                                    RECORDING AND SENDING MESSAGES
Sending voice or voice-fax messages◗From the main menu
1◗Record voice message
◗When finished

#◗Specify delivery address (see below)
◗When finished

#OR
◗Attach a fax

5◗Send message
#
Sending fax-only messages◗From the main menu
1◗Bypass voice recording
#◗Specify delivery address (see below)
◗Load document into fax machine
◗Send message

#◗Press "Start" key on fax machine
Sending voice-fax messages by forwarding a fax◗Send a fax to your own mailbox
◗Log in...
                                            

                                                    585-300-706
Comcode 107307365
Issue 1
August 1994
Voice Messaging Outcalling 
Quick Reference 
                                            

                                                    R
ABCDEF
GHIJKL
PRS
a) Press
R
SMECORD AND
END ESSAGES
b) Speak
c) Press
d) Enter
e) Press
f) Do one:Approve
Extension or
mailing list,
then press#
Approve
Send
immediately
Approve
and send When scheduling delivery, listen
to the voice prompts for guidance.
( = 4:05 PM and = May 2nd.)405P 502Message
EODIT PTIONS
Press any combination:
Stop or pause
(again to continue)
Play back
Delete
(begin again)
Press any combination:
Recite list
of options
Make private
Make priority
(if offered)
Schedule future...
                                            

                                                    555-025-600
Comcode 108074378
Issue 6
December 1997
BCS Products
Security Handbook 
                                            

                                                    555-025-600
Comcode 108074378
Issue 6
December 1997
BCS Products
Security Handbook 
                                            

                                                    555-025-600
Comcode 108074378
Issue 6
December 1997
BCS Products
Security Handbook 
                                            

                                                    555-025-600
Comcode 108074378
Issue 6
December 1997
BCS Products
Security Handbook 
                                            

                                                    555-025-600
Comcode 108074378
Issue 6
December 1997
BCS Products
Security Handbook 
                                            

                                                    555-025-600
Comcode 108074378
Issue 6
December 1997
BCS Products
Security Handbook 
                                            

                                                    555-025-600
Comcode 108074378
Issue 6
December 1997
BCS Products
Security Handbook 
                                            

                                                    555-025-600
Comcode 108074378
Issue 6
December 1997
BCS Products
Security Handbook