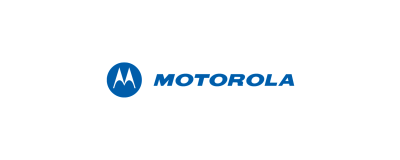 Motorola Portable Radio User Manuals
The manuals from this brand are divided to the category below. You can easily find what you need in a few seconds.
Motorola Portable Radio User Manuals

                                                    Basic Service Manual
ASTRO®  
XTLTM 
5000
700–800 MHz
Digital Mobile Radio 
                                            

                                                    
Deta ile d S erv ic e  M anual
A STR O® 
VH F
UHF R an ge  1  a n d 2
7 00– 800  M Hz
M obile  R adio 
                                            

                                                    ASTRO
®
 Digital Spectra®
 
and Digital Spectra Plus
     UHF
     VHF
     800 MHz
Mobile Radios
Basic Service Manual 
                                            

                                                    ASTRO Digital SABER 
                                            

                                                     
ª Digital SABERª 
and 
/R 
Portable Radios
Detailed Service Manual 
                                            

                                                     
13-1 
Block Diagrams, Schematics, 
Electrical Parts Lists, 
and Circuit Board Details 
13 
                                            

                                                     
10-1 
Troubleshooting Charts 
10
This section contains detailed troubleshooting flowcharts. These charts should be used as a guide in 
determining the problem areas. They are not a substitute for knowledge of circuit operation and astute 
troubleshooting techniques. It is advisable to refer to the related detailed circuit descriptions in the theory 
section prior to troubleshooting a radio.
Most troubleshooting charts end up by pointing to an IC to replace. It is not always noted, but is 
good practice...
                                            

                                                    
ASTRO
®   
XTS
™
 5000
 
     VHF
     UHF Range 1
     UHF Range 2
     700 — 800 MHz
Digital Portable Radios
Detailed Service Manual
  
                                            

                                                    Mag One™ by 
Motorola Series Radio
Service Manual
6816986H01-B 
                                            

                                                    
Mag One™ by Motorola Radio Series
Detailed Service Manual
6816102H01-A 
                                            

                                                    CDM Series
™
PRO Series
™
Professional Series
Two-Way Mobile Radios
Detailed Service Manual 
                                            

                                                    CDM
ª
and PRO SERIES
ª
Mobile Radios
contact
control
Detailed
Service Manual
Professional Radio
CA, Motorola, Professional Radio, CDM Series and CDM
Model numbers, PRO Series and PRO Series Model num-
bers are trademarks of Motorola.
© 1999 Motorola, Inc. All rights reserved. Printed in USA.*6881091C63*68P81091C63-O
contact
CDM
ª
and PRO SERIES
ª
Mobile Radios
control
PRO7100
As Dedicated As You Are 
                                            

                                                    CDM Series™
Professional Series
Two-Way Mobile Radio
Basic Service Manual 
                                            

                                                    Commercial SeriesCM Radios
Service Maintainability
Issu e:  December  2003 
                                            

                                                    Commercial Series
CM Radios
Basic Service Manual
6866545D11-O
Issue: October 2003