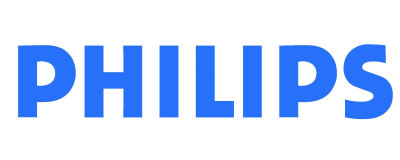 Philips Projector User Manuals
The manuals from this brand are divided to the category below. You can easily find what you need in a few seconds.
Philips Projector User Manuals
                                                    bSure 2 bSure 2
Exceptional BrightnessWith up to 2500 ANSI lumens, Philips bSure Brilliance Series delivers the light 
output you need for big brilliant presentations even in full ambient light.
Extend Lamp LifeSmartSave™ extends valuable lamp life by automatically switching off the
projector after a user-defined interval.
Quiet OperationPhilips' innovative PAS™ and SmartDimmer systems reduce fan noise to a quiet 29dB.
Theft DeterrentsSecurityMax™ theft deterrent system and integrated Kensington...
                                            
                                                    multimedia projector
bSure 1 / bSure 2Philips
User guide
English 
                                            
                                                    bSure
multimedia projector
-Most silent in the business 
-Easy-to-use 
-High picture quality 
-Protected with SecurityMax™
Maximum
impact 
                                            
                                                    Philips Multimedia projectorcBright Series
LC4345, LC4341, LC4331
User guideEnglish
M e
n uO K
A
V
M u
t
eK
eyst
o
neV
olu
m
eSt
a n
d
b yL
am
pRC
XP Hopper SV30 Eng.*  05-09-2000 11:56  Pagina 1 
                                            
                                                    Philips Multimedia projectorcBright Series
LC4345, LC4341, LC4331
User guideEnglish
M e
n uO K
A
V
M u
t
eK
eyst
o
neV
olu
m
eSt
a n
d
b yL
am
pRC
XP Hopper SV30 Eng.*  05-09-2000 11:56  Pagina 1 
                                            
                                                    Philips Multimedia projectorcBright Series
LC4345, LC4341, LC4331
User guideEnglish
M e
n uO K
A
V
M u
t
eK
eyst
o
neV
olu
m
eSt
a n
d
b yL
am
pRC
XP Hopper SV30 Eng.*  05-09-2000 11:56  Pagina 1 
                                            
                                                    Amazingly compact 
Amazingly bright
ULTRA BRIGHT 
NEW COMPACT DESIGN 
HOT PLUG&PLAY
3 YEARS WARRANTY
cBright seriesPHILIPS MULTIMEDIA PROJECTORS 
                                            
                                                    Philips Multimedia Projectors
cBrightcBright
SV2SV2
Amazingly compact
Amazingly bright
Remote Control
with Laser Pointer 
                                            
                                                    Philips multimedia projector
cBright 2 Series
User guide
English
MenuOK
AV
MuteKeystoneVo l u m eStand
byL
a
m
pR
C 
                                            
                                                    Amazingly compact 
Amazingly bright
ULTRA BRIGHT 
NEW COMPACT DESIGN 
HOT PLUG&PLAY
3 YEARS WARRANTY
cBright seriesPHILIPS MULTIMEDIA PROJECTORS 
                                            
                                                    Amazingly compact 
Amazingly bright
ULTRA BRIGHT 
NEW COMPACT DESIGN 
HOT PLUG&PLAY
3 YEARS WARRANTY
cBright seriesPHILIPS MULTIMEDIA PROJECTORS 
                                            
                                                    Philips Multimedia Projectors
cBrightcBright
XG2 Impact & XG2XG2 Impact & XG2
Amazingly compact
Amazingly bright
Remote Control
with Laser Pointer 
                                            
                                                    Philips multimedia projector
cBright 2 Series
User guide
English
MenuOK
AV
MuteKeystoneVo l u m eStand
byL
a
m
pR
C 
                                            
                                                    Philips Multimedia Projectors
cBrightcBright
XG2 Impact & XG2XG2 Impact & XG2
Amazingly compact
Amazingly bright
Remote Control
with Laser Pointer 
                                            
                                                    Philips multimedia projector
cBright 2 Series
User guide
English
MenuOK
AV
MuteKeystoneVo l u m eStand
byL
a
m
pR
C 
                                            
                                                    Philips Multimedia Projectors
cBright+cBright+
XG2+
Impact & XG2+
XG2+
Impact & XG2+
Amazingly compact
Amazingly bright
Remote Control
with Laser Pointer
Improved!Improved!Improved!
Brighter!eveneveneven