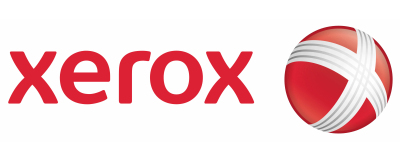 Xerox All in One Printer User Manuals
The manuals from this brand are divided to the category below. You can easily find what you need in a few seconds.
Xerox All in One Printer User Manuals

                                                    701PXXXXX
June 17, 2002DocuColor 1632/2240 Service 
ManualPrelaunch CSE Training/Review
T
HE
 D
OCUMENT
 C
OMPANY
XEROX
CAUTION
Certain components in the DocuColor 1632/2240 are 
susceptible to damage from electrostatic discharge. 
Observe all ESD procedures to avoid component 
damage. 
                                            

                                                    Xerox ColorQube 8700 / 8900
Color Multifunction Printer
Imprimante multifonction couleur
Xerox
®
 ColorQube
®
 
8700 / 8900 
Xerox ConnectKey Controller
User Guide
Guide dutilisation
Italiano  Guida per l'utente
Deutsch  Benutzerhandbuch
Español  Guía del usuario
Português  Guia do usuário
Nederlands  Gebruikershandleiding Svenska 
Användarhandbok
Dansk  Betjeningsvejledning
Norsk  Brukerhåndbok
Suomi  Käyttöopas
eština  Uživatelská píruka Polski 
Przewodnik uytkownika
Magyar
 Felhasználói útmutató...
                                            

                                                     
 
 
 
 
Using Apple
®
 AirPrint™ with  
Xerox
®
 Devices Built on Xerox
®
 
ConnectKey
®
 Technology 
User Guide 
February 2016 
  
                                            

                                                     
 
 
 
 
Using Apple
®
 AirPrint™ with  
Xerox
®
 Devices Built on Xerox
®
 
ConnectKey
®
 Technology 
User Guide 
February 2016 
  
                                            

                                                    Xerox® PHASER 3635 
User Guide 
                                            

                                                    User Guide  
WorkCentre M24 
Printer/Copier 
                                            

                                                    WorkCentre 3210 / 3220 
Multifunction Printer
Maximized efficiency,  
tailored to your desktop.
Xerox® WorkCentre®
3210 / 3220 
Letter-size
Black-and-white 
Multifunction Printer  
                                            

                                                     
 
 
 
 
Using Apple
®
 AirPrint™ with  
Xerox
®
 Devices Built on Xerox
®
 
ConnectKey
®
 Technology 
User Guide 
February 2016 
  
                                            

                                                     
 
 
 
 
Using Apple
®
 AirPrint™ with  
Xerox
®
 Devices Built on Xerox
®
 
ConnectKey
®
 Technology 
User Guide 
February 2016 
  
                                            

                                                    
User Guide 
www.xerox.com/support
WorkCentre 5016, 5020/B, 5020/DB
XE3025EN0-1 
                                            

                                                     
 
 
 
 
Using Apple
®
 AirPrint™ with  
Xerox
®
 Devices Built on Xerox
®
 
ConnectKey
®
 Technology 
User Guide 
February 2016 
  
                                            

                                                    Version 2.0
December 2010
Xerox
®
 Wo rk Ce n t r e ™ 
5735/5740/5745/5755/5765/5775/
5790
System Administrator Guide 
                                            

                                                     
 
 
 
 
Using Apple
®
 AirPrint™ with  
Xerox
®
 Devices Built on Xerox
®
 
ConnectKey
®
 Technology 
User Guide 
February 2016 
  
                                            

                                                     
 
 
 
 
Using Apple
®
 AirPrint™ with  
Xerox
®
 Devices Built on Xerox
®
 
ConnectKey
®
 Technology 
User Guide 
February 2016 
  
                                            

                                                     
 
 
 
 
Using Apple
®
 AirPrint™ with  
Xerox
®
 Devices Built on Xerox
®
 
ConnectKey
®
 Technology 
User Guide 
February 2016 
  
                                            

                                                     
 
 
 
 
Using Apple
®
 AirPrint™ with  
Xerox
®
 Devices Built on Xerox
®
 
ConnectKey
®
 Technology 
User Guide 
February 2016