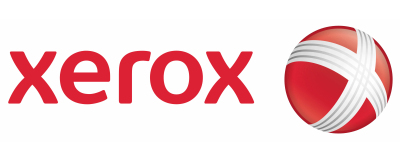 Xerox Projector User Manuals
The manuals from this brand are divided to the category below. You can easily find what you need in a few seconds.
Xerox Projector User Manuals

                                                    Xerox DP 1011
Xerox extends its reach as the Document
Company to include viewing and displaying
presentations and documents with the
microportable Xerox DP 1011 digital projector.
At only 2.1 lbs this DLP™ digital projector is
smaller and lighter than a laptop computer.
Small enough to fit in one case next to your
laptop, this compact, high-resolution digital
projector is the ultimate solution for weight-
conscience road warriors. 
Just because it's small and light no longer means
having to sacrifice on...
                                            

                                                    Xerox DP1011
user's guide 
                                            

                                                    Xerox DP 1015
Xerox continues its leadership as the
Document Company by providing an
affordable digital projection solution with the
ultraportable Xerox DP 1015 digital projector
for business presenters. At only 3.5 lbs, this
DLP™ digital projector is lighter than most
laptop PCs for mobility and provides a feature-
rich, high resolution viewing experience. The
Xerox DP 1015 is one of the most compact,
lightest, easiest to use digital projectors in 
its price category.
With its ultra-bright 1500 lumens...
                                            

                                                       DP 1015
projector
users guide  
                                            

                                                    Xerox DP 820
Youve finally found the projector for your
business that combines super brightnessand fits within your budget. And only
Xerox delivers your business needs withthe DP820 projector. 1600 lumens will
enlighten the room and your audience in
large ambientlit conference rooms withoutthe need for room darkening measures. At
only 4.5 lbs, this projector is still lighter
than most laptop PCs so it can be used as apermanent fixture in the boardroom, movedto the training center or even packed up forthe...
                                            

                                                       DP 820
projector
users guide