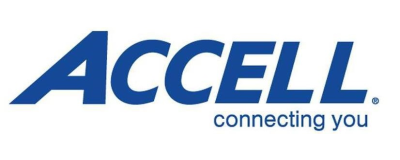 Accell HDMI Cable User Manuals
The manuals from this brand are divided to the category below. You can easily find what you need in a few seconds.
Accell HDMI Cable User Manuals

                                                        Infrared Signal over HDMI Cable –  
Dual Band Adapter Kit 
 
            
IMPORTANT READ ME FIRST –INSTRUCTION MANUAL 
 
In order to operate a device using its remote control the device must have line-of-sight with the remote control. When the 
device is placed out-of-sight, the remote control will not function as line-of-sight is required to operate. In some A/V 
configurations, the video source is placed a great distance from the TV or inside of a closet. In addition, if the supported 
distance...
                                            

                                                     
 
The Accell UltraCat™ HDMI over Cat5e High Speed Extenders enables an HDMI audio and video signal to travel across UTP (Cat-
5e or Cat-6) LAN cables.  The UltraCat extenders support HD resolution transfer over long cable runs in lengths of up to 328 feet 
(100m) for 1080p video. For longer runs the UltraCat High Speed Extenders can be cascaded. 
 
*All cable lengths are approximate depending on cable quality and environmental RF and EMI. Not all Cat-5e and Cat-6 cables are 
of the same quality. The...
                                            

                                                     
  
Introduction: The Accell UltraCat HDMI to Cat5e Extenders enables an HDMI audio and video signal to travel across a 
single twisted-pair category cable.  The UltraCat extender supports up to 1080p resolution over long cable runs with lengths 
of up to 164 feet (50m) using Cat5e or Cat6 cable. 
 
Not all Cat5e and Cat6 cables are of the same quality. The above supported lengths are achievable using high quality 
and certified, solid core, 24AWG Unshielded Twisted Pair (UTP) cable that is rated at...
                                            

                                                    Symptom  Possible Cause  Potential Solutions 
No video  Power off  Check power on the HDMI to Cat-5e receiver, video source and display to ensure they are turned on. 
No video  Cable connection Verify the CAT5e-1 and CAT5e-2 ports are sharing the same cable (not crossed). Test Cat cables to ensure they 
were terminated TIA/EIA-568B correctly. Check that the HDMI cables are connected. 
Blinking video  Cable performance  Lower the display resolution. If this helps than the Cat-5e cable cannot support the...
                                            

                                                     
 
Introduction: Congratulations on your purchase of the Accell UltraRun 1.3 cable. Accell UltraRun 1.3 cables are 
designed to provide up to 1080p high-resolution transmission over long cable runs of up to 25 meters. The cable's 
built-in technology regenerates the digital signal before sending it to the display. The innovative removable repeater 
design allows easy replacement of an inoperable repeater module without having to disrupt the long cable run.  
 
Note: If running the cable in a wall,...