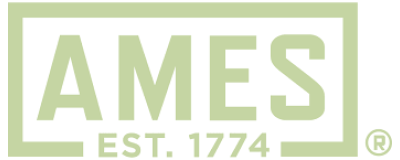 Ames True Temper Hose User Manuals
The manuals from this brand are divided to the category below. You can easily find what you need in a few seconds.
Ames True Temper Hose User Manuals

                                                    Using YoUr Hose r eel
1.   Unwind the hose, and attach a watering accessory to end of hose if desired.
2.   Turn on the water at the faucet.
3.   When f inished, turn off the water at the   faucet. Allow water to drain from the hose by opening 
or removing any watering accessory. Disconnect the connector hose from the faucet.
4.  r ewind the hose by grasping the crank knob and turning the reel in a clockwise direction.
M oD e D'e MPloi  DU DÉV iD oir
1.   Déroulez le tuyau et f ixez à son extrémité un...
                                            

                                                    ©2014 The AMES Companies, Inc.  GR4327       Page 1 
OWNER'S MANUAL 
METAL HOSE REEL
MANUEL DU PROPRIÉTAIRE 
CHARIOT-DÉVIDOIR EN MÉTAL POUR TUYAU
MANUAL DEL PROPIETARIO 
CARRO PORTAMANGUERA DE METAL
TOOLS REQUIRED
• Flat head screwdriver
• Double ring wrench (included)
• Adjustable wrench and/or
  pliers (optional)
• Bicycle tire pump (optional)
NOTE: Do not completely tighten bolts until assembly is completed.
  For easier assembly, we recommend that two people assemble this product.
REMARQUE :   Ne pas...
                                            

                                                    Page 4Page 1
OWNER'S MANUAL - HOSE CABINET
MANUEL DU PROPRIÉTAIRE  - DÉVIDOIR PATIO
MANUAL DEL PROPIETARIO - PORTAMANGUERA DECORATIVO 
ITEM #2398900, 2398920, 23989GA
ARTICLE #2398900, 2398920, 23989GA
ARTÍCULO #2398900, 2398920, 23989GA
This product contains chemicals known to the State of 
California to cause cancer and birth defects or other 
reproductive harm. DO NOT place your hands in your mouth 
after handling the product.  DO NOT place the product in your 
mouth.  DO NOT drink water from the...
                                            

                                                    GARANTIE – 2 ans
La compagnie Ames garantit le présent produit à l'acheteur orig\
inal seulement, 
contre tout défaut de matériaux et de main-d'oeuvre, pendant une période de 2 ans 
après la date d'achat. Si un défaut de matériaux ou de main-d'œuvre apparaît 
durant la période de garantie, Ames® fournira un produit de remplacement sans 
frais, si le produit est retourné au point de vente ou à Ames au 465 Rai\
lroad Avenue, 
Camp Hill, PA 17011. Les dommages au produit dus à un accident, utilisation...
                                            

                                                    For replacement parts and warranty information, visit www.ames.com or call 1-800-393-1846.
Para obtener repuestos e información para la garantía, visite www.ames.com o llame al 1-800-393-1846.
HOSE CART
CARRO PORTAMANGUERA2418900
For replacement pa\,rts and warranty i\,nformation, \fisit w\,ww.ames.com or call \,1-\b00-393-1\b46.
Para obtener piezas\, de reemplazo y inf\,ormación para la g\,arantía, \fisite www\,.ames.com o 
llama al 1-\b00-393-1\b4\,6.
Optionally, lockin\vg clip can be remo\vve\f with...
                                            

                                                    Mounting instructions
1.  Select a wall location that will allow the Connector Hose (9) 
to be attached to a faucet.
2.   Mounting holes in the Base Frame (1) are spaced 16 inches 
side to side in the diagonal mounting position to align with 
vertical mortar joints for block and most studding. The upper 
and lower holes in the base frame can be used for post 
mounting also as shown at left.
3.   The mounting holes are sized to work with #14 or 1/4" 
hardware. The #14 x 1-1/2" wood screws included...
                                            

                                                    OWNER'S MANUAL  
DECO METAL HOSE REEL 
MANUAL DEL PROPIETARIO  
CARRO PORTAMANGUERA 
DECORATIVO DE METAL
TOOLS REQUIRED
• #2 PHILLIPS HEAD SCREWDRIVER
• ADJUSTABLE  WRENCH 
HERRAMIENTAS REQUERIDAS: 
• DESTORNILLADOR PHILLIPS # 2
• LLAVE INGLESA 
 
ITEM #2397400
ARTÍCULO # 2397400
⚠CAUTION• Be sure to turn water OFF at spigot and open nozzle to relieve pressure inside unit before allowing hose to rewind. • Store unit in dry place.• Drain water from unit to prevent damage from freezing.
⚠¡CUIDADO!•...
                                            

                                                     2391600
Instructions1. Assembling Your Hose Hanger a. Fasten the three plastic components to-gether using the three included bolts.  Refer to  the drawing for proper configuration.  A screw-driver is required to fully tighten the bolts. 2. Installing Your Hose Hangera. Select desired placement of hose hanger. For wood construction, it is recommended that one of the anchors engage a stud.b. Using the hanger as a template, mark the anchor locations on the wall.c. Drill 2 pilot holes 3/8 inch (10 mm)...