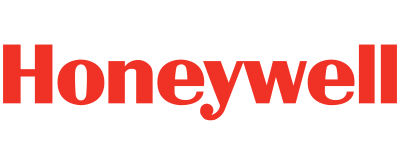 Honeywell Alarm system User Manuals
The manuals from this brand are divided to the category below. You can easily find what you need in a few seconds.
Honeywell Alarm system User Manuals
                                                    Engineer's Manual
Honeywell Security
Accenta/Optima
0
123456789SetResetPAProg Omit Chime
Powe r Day
8EP417A - Accenta LCD keypad
0123456789CHIMEOMITRESETPROGSET
1
23 45
67
8ZONE
Accenta +TAPA D AY
POWER
PA
8EP416 - Accenta  LED keypad
8EP396A Optima compact panel
with built-in LED keypad 

mini

	


  


 
 

Zones
mini
8SP399A -  Accenta mini panel with
remote LCD keypad and communicator outputs.
 
8SP400A - Accenta mini panel...
                                            
                                                    
ACS-8-System
Access Control
The ACS-8 is an access control system which is modular
in construction and highly autonomous.
A particularly noteworthy performance feature is the flex-
ible and  freely-selectable installation technology. This
enables conventional connection of up to two separate
doors or one door with an internal and external reader.
An expansion option of up to max. 8 doors exists via the
communication module utilising core-conserving RS-485
bus technology.
Standard features include two...
                                            
                                                    Installation
42009636-005 R3
1
honeywell
Chronotherm
Parameters
Optimisation
Minimum ON Time
AM-PM / 24hr Display
Accessory Module Type
RESET Time / Temperature
Program
Heat / Cool Operation
Electric Heat
Pump Exercise
Cycle Rate
Second Temperature
Sensor
Upper Temperature Limit
Lower Temperature  Limit
Temperature Offset
Pressure Offset
(needed for Weatherstation
accessory only)
Proportional Band Width
Return all Set-Up Features
to Factory Settings
Installer Set-Up Mode - Settings Table
You must now...
                                            
                                                    User Guide
Galaxy
3-48C, 3-144, 3-144C, 3-520, 3-520C
Honeywell Security 
                                            
                                                    User Guide
B
ƒ
ent
escA
"
123
456
789
0#*
GALAXY 504 V2.00
16:32 MON 10 OCT
Galaxy
8/18/60/128/500/504/512 
                                            
                                                    User Guide
Galaxy 2 Series
Honeywell Security 
                                            
                                                    
--- -----
Honeywell 

ADE Gen4 
--------.----­
User Guide 
G4 [email protected] 
@ 
I 
CD 00 0 0006 0®®0 [email protected]@0 
----­
6-6 
T---,CD~0"0~0=-'------------------­0006 0®®0 6-6 [email protected]@0 
Servicing Organisation  (Installer) name: _______________ 

Telephone  Number: 
______________________ 

Date  of Installation: 
______________________ 

AccountNumber: ______________________~ 
~-----~ -~---- -----~ ------;;----------~~-~-----:-~~-~~~.--~-~~--~-.::::------~--~-~ 
-_____ ::.--"'-___________ ~ -_______ ~ _...
                                            
                                                    AP/N DOC-01-049:A  
Document DOC-01-049
22/12/2015                    Rev:
Fire Alarm Control Panel
NFS2-8
Installation, Commissioning &
Configuration Manual
Australian Edition 
                                            
                                                    Honeywell Total Connect™ Remote Services
Basic User Guide
With Honeywell Total Connect Remote Services, you can stay connected and in control of your home or business 
whenever you want, wherever you are. Control your security system, receive important alerts and true system status  
in real-time, and control Z-Wave
® automation devices. 
  To access your Honeywell Total Connect Account, go to https://totalconnect2.com or www.homesecurity.
honeywell.com and enter your temporary user information provided...