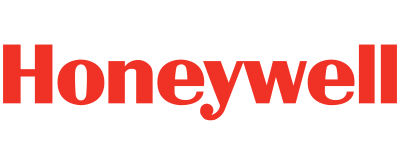 Honeywell Controller User Manuals
The manuals from this brand are divided to the category below. You can easily find what you need in a few seconds.
Honeywell Controller User Manuals

                                                    INSTALLATION
INSTRUCTIONS
V4073A Motorised Mid-Position Valve
Application
The V4073A valve has been designed to control the flow of
water in a small bore domestic central heating system where
both radiator and hot water cylinder circulation are pumped.
It is typically suited for systems up to 90,000 Btu/h (26 KW).
Specifications
Voltage: 230-240V ~ 50Hz
Power consumption: 6W
Lead supplied: 1 metre, 5 core
Operating temperature range: +5 to +88
˚C(Special models available for chilled water applications)...
                                            

                                                    INSTALLATION INSTRUCTIONS
62-0254-13
T775A/B/M Series 2000 
Electronic Stand-Alone 
Controllers
PRODUCT DESCRIPTION
The T775 electronic stand-alone controllers are the next 
generation of commercial and agricultural controls 
capable of remote sensing of temperature and providing 
switched and/or proportional outputs to various types of 
loads.
Five models have analog (modulating) outputs for 
actuator and motor control, and NEMA-4 weatherproof 
enclosures are available for wet environments.
IMPORTANT...
                                            

                                                       
TP1MAN Issue 4_03-10 (MAN0630)1
Touchpoint 1
Single Channel Gas Detector Controller Technical Manual 
                                            

                                                    Touchpoint 4
4 Channel Gas Detector Controller Technical Manual 
                                            

                                                    Sensing and Control, 11 West Spring Street, Freeport, Illinois 61032
Printed in U.S.A. n ©  Copyright 1999—Honeywell Inc.
UDC100
Universal Digital Controller
51-52-03-29
11/99
Page 1 of 4
Specification
Overview
The UDC100 Universal Digital Controller
is a microprocessor-based 1/4 DIN low
cost temperature controller. It combines
the highest operating simplicity with the
benefits of digital technology. Its large dial
allows easy parameter set-up. This micro-
processor-based device provides a high
degree of...