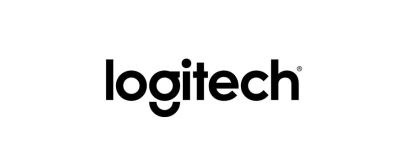 Logitech User Manuals
The manuals from this brand are divided to the category below. You can easily find what you need in a few seconds.
Show categories
Logitech User Manuals
                                                    Getting started wi\lth
Logitech® Ultrathin\l \feyboard Co\ber 
                                            
                                                    User's guide
Logitech®
Wireless  Keyboard K350 
                                            
                                                    1
2
K400
Getting started wi\lth
Logitech® Wireless \l
\fouch Key\board K400
Getting started wi\lth
Logitech® Wireless \l
\fouch Key\board K400
AAAA
12345
6
English
Touchpad gestures
Point and scroll
1.  Point and slide one finger anywhere on 
the touchpad to move the screen pointer.
2.  Scroll with two fingers, up or down.
Left and right click
3.  Press for left mouse click.*
4.  Press for right mouse click.
*You can also tap the touchpad surface 
to perform a click. To disable touchpad tap, 
press the...
                                            
                                                    Wireless Touch Keyboard K400r
Setup Guide
AAAA
www.logitech.com/download/k400r
Media player
媒體播放程式 
미디어 플레이어
Home page
首頁 
홈 페이지 Sleep
休眠 
슬립
Left mouse button
滑鼠左鍵 
왼쪽 마우스 버튼 Lock computer
鎖定電腦 
컴퓨터 잠금
Function Keys/功能鍵/기능 키
Hot Keys/熱鍵/단축 키
Swipe from trackpad edge
從觸控板邊緣滑動
트랙 패드 모서리에서 밀기
Pinch or spread
兩指收合或張開
손가락을 모으거나 펴기
Gestures/手勢/제스처
Move the cursor/ 
移動游標/커서 이동
Scroll/捲動/스크롤 Zoom/縮放/확대/축소
Edge gestures (Windows 8)/ 
Edge 手勢 (Windows 8)/ 
에지 제스처(Windows 8)
1
234
Show desktop
顯示桌面
바탕 화면 표시
Switch...
                                            
                                                    Logitech® Wireless Solar Keyboard K750
Setup Guide
Guide d'installation 
                                            
                                                    Logitech® Bluetoot\Kh® Illuminated Ke\fb\Koard K8\b\b
for Mac, iPad, iPh\Gone
Setup Guide 
                                            
                                                    Getting started wi\uth
Logitech
® Couch \fouse \f515 
                                            
                                                    
User's Guide
Guide d'utilisateur
Rechargeable Cordless Laser Mouse
MX
™
 Revolution
© 2006 Logitech. All rights reserved. Logitech, the Logitech logo, and other Logitech marks are owned by Logitech and may be registered. All other trademarks are the property of their respective owners. Logitech assumes no responsibility for any errors that may appear in this manual. Information contained herein is subject to change without notice.© 2006 Logitech. Tous droits réservés. Logitech, le logo Logitech et les...
                                            
                                                    Getting started wi\bth
Logitech® Tab\fet Mo\buse
  For Android™ 3.1+
System requirements
Android operating system, Honeycomb 3.1 or later
1 Install the AA alkaline batteries. 
The LED will blink red when the batteries need to be replaced.
2 Turn on mouse.
Slide the switch on the bottom of the mouse. When you are traveling with your mouse or will not be using it for a long period of time, turn the mouse off to extend battery life. 
                                            
                                                    
21
43
5
7
910
6
8
12V = 1.39A
menuselect>
>
menu select
>>
menuselect
>
>
In the Box
Dans la boîte
En la caja
1.  Logitech®  Pure-Fi Anywhere™ 2 speaker system
2.  Wireless remote
3.  Protective travel case
4.  Universal Dock adapters
5.  International voltage AC adapter (100 – 240V) 1.  Système de haut-parleurs Logitech® 
Pure-Fi Anywhere™ 2
2.  Télécommande sans fil
3.  Etui de transport protecteur
4.  Adaptateurs de docks universels
5.  Adaptateur secteur international (100 à 240 V) 1.  Sistema de...
                                            
                                                    
Logitech®
R-10 
Setup
Installation
Instalación

R-10_Manual_AMR new.indd   12005/11/3   4:01:40 PM 
                                            
                                                    
Logitech®
R-20
Setup
Installation
Instalación 
                                            
                                                    
22
11
InstallationCordless 2.4 GHz Presenter
Télécommande 2,4 GHz sans fil
pour présentationsLogitech
®
33
English  Pull receiver from Presenter, and 
then plug receiver into computer's USB port.
Español  Extraiga el receptor de Presenter 
y conéctelo al puerto USB del ordenador. 
Français  Retirez le récepteur de la télé-
commande et branchez-le sur le port USB de 
l'ordinateur.
Português  Retire o receptor do apresen-
tador e, em seguida, ligue o receptor à porta 
USB do computador.
4455
English...
                                            
                                                    5
INSTALLATION INSTALLATION
CORDLESS RUMBLEPAD
™
 2CORDLESS RUMBLEPAD
™
 2
Logitech®Logitech
Windows® 98
Windows® Me
Windows® 2000
Windows® XP
USB
1   2
1
2
3       4
USB3
4
5
LE RUMBLEPAD
™
 2 SANS FIL LE RUMBLEPAD
™
 2 SANS FIL
6
6
ENGLISH Install the Logitech® Gaming Software first. The Software includes the Logitech® Profiler, which can be used to make specific 
settings and adjustments to your device 
ESPAÑOL Instale el software Logitech® para juegos. Este software incluye Logitech® Profiler, para...
                                            
                                                    Getting started with
Logitech
® 
Rechargeable  
Speaker S715i 
                                            
                                                    
Owner's Guide
Logitech®
™