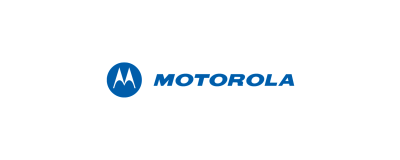 Motorola User Manuals
The manuals from this brand are divided to the category below. You can easily find what you need in a few seconds.
Show categories
Motorola User Manuals
                                                    User's Guide Digital Video Baby Monitor
Models:  MBP36S, MBP36S/2, MBP36S/3, MBP36S/4The features described in this User's Guide are subject to modifications without prior notice. 
                                            
                                                    USER'S GUIDE
Model: BLINK1-R, BLINK1-S 
BLINK1-W, BLINK1-B
Wi-Fi® Video Baby Monitor Camera
The features described in this user's guide are subject tomodifications without prior notice.
BLINK1_USA_V3_2013_04_18.indd   118/4/13   2:08 PM 
                                            
                                                    Mag One™ by 
Motorola Series Radio
Service Manual
6816986H01-B 
                                            
                                                    
Mag One™ by Motorola Radio Series
Detailed Service Manual
6816102H01-A 
                                            
                                                    DIGITAL WIRELESS
TELEPHONE
Users Guide > 
                                            
                                                    DIGITAL WIRELESS
TELEPHONE
Users Guide > 
                                            
                                                    S 
                                            
                                                    CDM Series
™
PRO Series
™
Professional Series
Two-Way Mobile Radios
Detailed Service Manual 
                                            
                                                    CDM
ª
and PRO SERIES
ª
Mobile Radios
contact
control
Detailed
Service Manual
Professional Radio
CA, Motorola, Professional Radio, CDM Series and CDM
Model numbers, PRO Series and PRO Series Model num-
bers are trademarks of Motorola.
© 1999 Motorola, Inc. All rights reserved. Printed in USA.*6881091C63*68P81091C63-O
contact
CDM
ª
and PRO SERIES
ª
Mobile Radios
control
PRO7100
As Dedicated As You Are 
                                            
                                                    CDM Series™
Professional Series
Two-Way Mobile Radio
Basic Service Manual 
                                            
                                                    Commercial SeriesCM Radios
Service Maintainability
Issu e:  December  2003 
                                            
                                                    Commercial Series
CM Radios
Basic Service Manual
6866545D11-O
Issue: October 2003 
                                            
                                                    Commercial SeriesCM Radios
Controlhead
Service Information
Issu e:  December  2 003 
                                            
                                                    Commercial Series
CM Radios
CPS/Tuner Installation Manual
6866545D09-O
Issue: October 2003 
                                            
                                                    Commercial Series
CM Radios
Detailed Service Manual
6866545D30-O 
                                            
                                                    Commercial SeriesCM Radios
Midband (66-88MHz)
Service Information
Issu e:  December  2 003