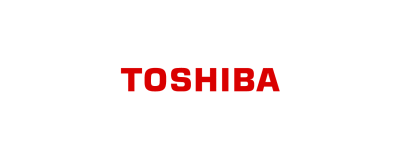 Toshiba User Manuals
The manuals from this brand are divided to the category below. You can easily find what you need in a few seconds.
Toshiba User Manuals
                                                    Libretto 50CT/70CT Maintenance ManualiCopyright
©1998 by Toshiba Corporation.  All rights reserved.  Under the copyright laws, this manual cannot be
reproduced in any form without the prior written permission of Toshiba.  No patent liability is assumed with
respect to the use of the information contained herein.
Toshiba Libretto 50CT/70CT Maintenance Manual
Third edition February 1998
Disclaimer
The information contained in this manual is subject to change without notice.
Toshiba Corporation and Toshiba...
                                            
                                                    DOCUMENT CREATED IN JAPAN, August, 2006 GREEN
SERVICE MANUAL
42 PLASMA
COLOR TELEVISION
42WP66R
FILE NO. 050-200626GR
(MFR'S VERSION A)
The above model is classified as a green product (*1), as indicated by the underlined serial number.
This Service Manual describes replacement parts for the green product. When repairing this green
product, use the part(s) described in this manual and lead-free solder (*2).
For (*1) and (*2), see the next page.
 
                                            
                                                    Function setup
Basic playback
Introduction
Connections
Advanced
playback
Others
2
14
20
26
38
46
DVD VIDEO / CD / VCD
5 DISC CAROUSEL CHANGER
SD-5915SU
SD-5915SC
OWNER'S MANUAL
© 2004 Toshiba Corporation 
                                            
                                                     
 
 
TOSHIBA Label/Tag Printer 
B-852 SERIES 
 
 
 
Owner's Manual 
Mode d'emploi 
Bedienungsanleitung 
Manual de instrucciones 
Gebruikershandleiding 
Manuale Utente 
Manual do Utilizador 
 
 
 
  
                                            
                                                     
 
TOSHIBA Barcode Printer 
B-EV4T SERIES  
 
 
 
 
 
Owner's Manual 
                                            
                                                    
 
 
 
 
TOSHIBA Barcode Printer 
B-EX4T1 SERIES 
 
 
 
Owner's Manual 
Mode d'emploi 
Bedienungsanleitung 
Manual de instrucciones 
Gebruikershandleiding 
Manuale Utente 
Manual do Utilizador 
 
 
 
 
 
 
 
 
    
                                            
                                                    
#
#
 
#
TOSHIBA Thermal Printer 
B-SA4TM SERIES  
 
 
 
Owner's Manual 
#
#
# 
                                            
                                                    
 
 

 
 
 
 
TOSHIBA Thermal Printer 
B-SA4TP SERIES  
 
Owners Manual 
                                            
                                                     
 
 
TEC Thermal Printer 
B-SX4T/SX5T SERIES 
 
Document No. EO0-33013AUM 
 
Original  Jan., 2003 
(Revised  Feb., 2003) 
 
 
Users Manual
TABLE OF CONTENTS 
 
B-SX5T OW NER'S MANUAL  ............................... EO1-33036  
PRODUCT DESCRIPTION ................................... EO10-33013A 
MAINTENANCE MANUAL .................................... EO18-33012A 
B-SX4T  OW NER'S MANUAL  ...............................  EO1-33034 
                                            
                                                     
 
 
TOSHIBA Thermal Printer 
B-SX4T SERIES 
 
 
 
Owner's Manual 
Mode d'emploi 
Bedienungsanleitung 
Manual de instrucciones 
Gebruikershandleiding 
Manuale Utente 
Manual do Utilizador 
 
  
                                            
                                                    User's Manual
Satellite C50-C/C50t-C/C50D-C/
C50Dt-C
Satellite L50-C/L50t-C/L50D-C/
L50Dt-C
Satellite P50-C/P50t-C/P50D-C/
P50Dt-C
Series  
                                            
                                                    User's Manual
Satellite C50-B/C50D-B/C50t-B/
C50Dt-B
Series  
                                            
                                                    User's Manual
C55-C/L50-C/P50-C  
                                            
                                                    User Information Guide
TOSHIBA CB30 
                                            
                                                     UserGuideCONTACT-DK  
                                            
                                                    1EN
DVD VIDEO  RECORDER  D-R17DT
DVD VIDEO RECORDER
D-R17DTKB
OPERATIONS
GUIDE
© 2007 Toshiba Corporation
OWNER'S MANUAL
Introduction Connections Basic Setup PlaybackEditing
Others Function Setup
Recording
E7J70BD_EN.book  Page 1  Monday, May 7, 2007  3:31 PM