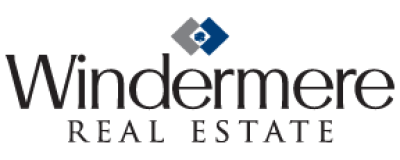 Windmere Coffeemaker User Manuals
The manuals from this brand are divided to the category below. You can easily find what you need in a few seconds.
Windmere Coffeemaker User Manuals

                                                    OPERATING INSTRUCTIONS/MODE DÕEMPLOIPRODUCT MAY VARY SLIGHTLY FROM ILLUSTRATIONS/LE PRODUIT PEUT æTRE LƒGéREMENT DIFFƒRENT DES ILLUSTRATIONS
This appliance is for household use and may be plugged into any 
120-volt AC electrical outlet (ordinary household current). Do not use any
other electrical outlet.
BEFORE USING
NOTE: Coffee maker will function even if clock is not set. To operate
unit, simply press ON button. Timer will cease to flash and coffee
maker will be ready for use.
Wash carafe, lid and...
                                            

                                                    4-CUP COFFEEMAKER
CAFETERA PARA 4 TASAS
CAFETIéRE QUATRE TASSES
When  using electrical appliances especially when children are present, basic safety
precautions should always be followed to reduce the risk of fire, electric shock, and/or
injury to persons, including the following:
nREAD ALL INSTRUCTIONS.
nDo not touch hot surfaces. Use handle or knobs.
nTo protect against electric shock, do not place cord, plug or appliance in water 
or other liquids.
nClose supervision is necessary when any appliance is...
                                            

                                                    
How To Use
This appliance is for HOUSEHOLD USE ONLY. It may be plugged into a standard electrical outlet.
1. Before first use, thoroughly clean carafe and unit before brewing coffee. 
2.  Wash carafe, lid and filter basket in hot, soapy water and rinse thoroughly with plain water. 
3.  Rinse permanent filter under running water.
4.  Cycle water through unit without coffee or filter to clean water reservoir.
CoFFee  FILTeRs
A permanent cone-shaped nylon filter has been provided for use with this unit....
                                            

                                                    COFFEE MAKER
(Pages 1-7)
CAFETIéRE
(Pages 8-14)
SAVE THIS USE AND CARE BOOK
CONSERVER CE GUIDE DÕENTRETIEN ET DÕUTILISATION
HOUSEHOLD USE ONLY
USAGE DOMESTIQUE SEULEMENT
TM
MC
2000_10_5_26_CAN.PDF  11/3/00  5:43 PM  Page 1