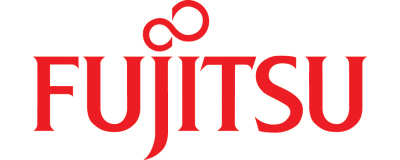 Fujitsu Projector User Manuals
The manuals from this brand are divided to the category below. You can easily find what you need in a few seconds.
Fujitsu Projector User Manuals

                                                    FUJITSU PROJECTOR - LPF-7200
Extremely high brightness
Realises extremely high brightness of 2,800ANSI lumen
with such a light unit (7.8kg/17lbs).
Dual key stone correction
Efficient keystone correction by digital processing (+/- 40 degrees)
and manual lens shift (+/- 10.8 degrees) will fit any
installation environment.
Variety of colour temperature
Selectable from 10 factory settings.
Possible to change to the colour temperature you want.
Brightness saving mode
Bright projectors tend to be too bright in...
                                            

                                                    LPF-A 211
mobiler LCD Projektor  
Klein. Leicht. Mobil.
Der LPF- A  211 von Fujitsu General ist der 
ideale Begleiter bei Präsentationen "außer 
Haus".  Leicht und mobil erfüllt er dennoch 
Ihre  hohen  Ansprüche  an  professionelle 
Präsentationstechnik.  2000  ANSI  Lumen 
bei  einem  Gewicht  von  nur  3,5  kg  –  ein 
"kleines Wunder". 
www.plasmavision.de  
                                            

                                                    LPF-B601Liquid Crystal Projector
FUJITSU GENERAL LIMITED
ShowtimeFinally, home theatre with the emphasis on "theatre."
Let the entertainment begin. 
                                            

                                                    Introducing the LPF-D711 high-definition LCD
front projector for home theater.
The picture
quality of this new LCD projector is among the worlds best.
Using three 1920 x 1080 true high-definition LCD panels
yielding 1,200 ANSI lumens, the LPF-D711 displays sharp,
bright, color-rich images for a truly cinematic experience.
Equipped with the breakthrough AVM-IIdigital video
processor and with its 12-bit processing the LPF-D711 is
capable of displaying up to 68.7 billion colors. Both SD and
HD content are...
                                            

                                                    English
Deutsch
Espa
ñol
Fran
çais
Italiano
Portugu
ês