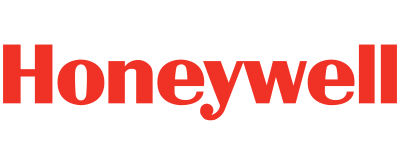 Honeywell Security system User Manuals
The manuals from this brand are divided to the category below. You can easily find what you need in a few seconds.
Honeywell Security system User Manuals
                                                    800-04965  8/09  Rev. A 
 ADEMCO CE3
Code Encryptor 3
INSTALLATION AND SETUP GUIDE 
GENERAL INFORMATION 
The Code Encryptor 3 (CE3) provides wireless control for 
arming/disarming a security system, opening/closing a garage door, and 
activating a relay output (ex. turning on a light). The CE3 consists of a 
Receiver and wiring harness, remote control keyfob, and a status LED 
with optional mounting plate. 
 The most important factor for range and reliability is the mounting 
location of the Receiver....
                                            
                                                     
 
 
ADEMCO VISTA SERIES 
VISTA-21iP / VISTA-21iPSIA  
Security Systems 
   
   
User Guide 
 
 
 
 
 
 
 
 
 
 
 
 
  
 
 
 
 
 
 
 
 
 
 
K14490V1  7/10   Rev. B  
                                            
                                                    Security made Simplecomes in the form of Logic Six, one of the worlds easiest to install
and operate systems. One of the biggest areas of concern within the Security industry is the
complexity often associated with system programming and operation. Logic Six still provides
many of the functions of the G3 family of control panels, appealing to both installers and
end users. Having been specifically designed to simplify and speed up installation and
programming, Logic Six benefits end users by reducing...
                                            
                                                     
    
LYNXR-2 Series 
  Security System
  
 
User Guide  
 
 
 
 
 
 
 
ARMED
READY
BYPASS
NO DELAY RECORD
TEST
FUNCTION STATUSVOLUMEPLAY
CODE LIGHTS ON
LIGHTS OFF
CHIME ESCAPE
ADD
DELETE
SELECT
OFF12
3
6AWAY45
AUX STAY0 7
8
9
 
 
 
 
 
 
 
 
K15012  7/08  Rev. A   
                                            
                                                    K3522V2  6/04 Rev A