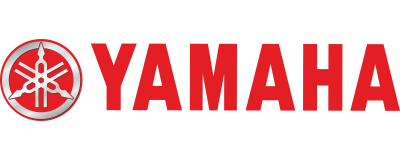 Yamaha User Manuals
The manuals from this brand are divided to the category below. You can easily find what you need in a few seconds.
Yamaha User Manuals

                                                    
haha 2012
SERVICE MANUAL
XTZ12B(C)
LIT-11616-25-09 23P-28197-10  
                                            

                                                    Reference Manual
How to Use This 
Reference Manual
The 01V96i Reference Manual (this document) allows you to 
search for terms and take advantage of links in the text.
Searching for terms
To search for a term, use the search function of the software 
you're using to view this document.
If you're using Adobe Reader, enter the term in the search box 
and press the  key of your computer keyboard to 
search for occurrences of that term.
Displaying the next/previous 
view
If you're using Adobe Reader, you can...
                                            

                                                    Printed in Japan
March 2003-0.5 ×1 !
64C-28199-18(115CETO, 130BETO, 150FETO, 150GETO)
(E)
Printed on recycled paper
115C
130C
150C
V150C
OWNER'S MANUAL
U.S.A.Edition
LIT-18626-05-45
64C-9-18_hyoshi  2/18/03 9:18 AM  Page 1 
                                            

                                                    SERVICE MANUAL
YZFR6V(C)
LIT-11616-19-78 2C0-28197-10 
                                            

                                                    20D'03
(6L32)
25MHB
(6L22)
20MHB
(
6L32
)
25N'03
(6L22)
A
1
2B6L2−100E1 
                                            

                                                    F4
F6
OWNER'S MANUAL
LIT-18626-08-90
6BV-F8199-11
U.S.A.Edition    Read this manual carefully before operating this 
outboard motor.
DIC183 
                                            

                                                    8
OWNER'S MANUAL
6M8-F8199-1B
U.S.A.Edition
LIT-18626-06-91
6.#.$     
                                            

                                                    A-S500/A-S300
10118 8
SERVICE MANUAL
IMPORTANT NOTICE
This manual has been provided for the use of authorized YAMAHA Retailers and their service personnel.
It has been assumed that basic service procedures inherent to the industry, and more specifi cally YAMAHA Products, are already known 
and understood by the users, and have therefore not been restated.
WARNING:  Failure to follow appropriate service and safety procedures when servicing this product may result in personal injury, 
destruction of...
                                            

                                                    BATTERY REPLACEMENT
Be sure to replace the battery as soon as possible when the battery check
indicator lights in order to avoid reduced sound quality.
*Be sure to remove the battery if the instrument will not be used for
an extended period of time in order to prevent possible damage
due to battery leakage.
THE CONTROLS
The output jack is an EIAJ-standard 1/4 phone jack. Be sure to use
an appropriate connection cable.
The built-in preamplifier is automatically turned on when a plug is
inserted into the...
                                            

                                                    Receiver 
OWNER'S MANUAL
U