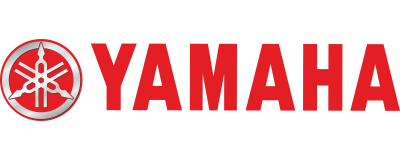 Yamaha Musical Instrument User Manuals
The manuals from this brand are divided to the category below. You can easily find what you need in a few seconds.
Yamaha Musical Instrument User Manuals

                                                    BATTERY REPLACEMENT
Be sure to replace the battery as soon as possible when the battery check
indicator lights in order to avoid reduced sound quality.
*Be sure to remove the battery if the instrument will not be used for
an extended period of time in order to prevent possible damage
due to battery leakage.
THE CONTROLS
The output jack is an EIAJ-standard 1/4 phone jack. Be sure to use
an appropriate connection cable.
The built-in preamplifier is automatically turned on when a plug is
inserted into the...
                                            

                                                    CVP-509 / 505 / 503 / 501
Owners Manual
DIC231
Thank you for purchasing this Yamaha Clavinova!
We recommend that you read this manual carefully so that you can fully take advantage of the advanced 
and convenient functions of the instrument.
We also recommend that you keep this manual in a safe and handy place for future reference .
Before using the instrument, be sure to read "PRECAUTIONS" on pages 6-7.
EN
Yamaha Home Keyboards Home Page http://music.yamaha.com/homekeyboard/
Yamaha Manual...
                                            

                                                    EN
Owner's Manual
STAGE PIANO 
                                            

                                                    V930820  Printed in Japan
DTX Informationhttp://www.yamaha.co.jp /english/product /drum/dtx /index.html
EnglishFrançaisDeutschEspañol
DRUM TRIGGER  MODULE
Italiano
DRUM TRIGGER  MODULE
Owner's Manual / Reference Guide
Mode d'emploi / Guide de référence
Bedienungsanleitung / Referenzhandbuch
Manual de instrucciones / Guía de referencia
Manuale dell'utente / Guide di riferimento
DRUM TRIGGER  MODULE
%5913&44@3FG$PWFS02.4.27, 4:43 PM Page 1EPCF1BHF.BLFS+11$ 
                                            

                                                    DRUM TRIGGER  MODULE
Owner's Manual / Reference Guide
Mode d'emploi / Guide de référence
Bedienungsanleitung / Referenzhandbuch
Manual de instrucciones / Guía de referencia
Manuale dell'utente / Guide di riferimento
English
Français
Deutsch
Español
Italiano 
                                            

                                                    Owner's Manual
EN 
                                            

                                                    ENGLISH
DEUTSCH
FRANÇAIS
ESPAÑOL
ES
FR
DE
EN
Owner's Manual
Bedienungsanleitung Mode d'emploi
Manual de instrucciones